Omring uzelf met de beste bureaus
Van web ontwerp tot marketingcampagnes, wij leiden u naar de juiste marketingbureaus.
100% gratis - Kosten worden in rekening gebracht bij de marketingbureaus die met u willen werken.
arrow_downward
De pers heeft het over ons gehad
Enkele cijfers
300k
Unieke bezoekers per maand
1k
Geslaagde samenwerkingen per jaar
Welke bureaus worden er voor u geselecteerd?
De beste - niet perse de grootste.
Magenta / All about branding
Feedback van onze klanten:
Magenta translated the innovative spirit that rules in our company into a creative communication campaign. As a part of our 'Imagine...' campaign, Magenta created a tool in which potential customers can compose their own inspirational movie. Based on their own interests, they get a personal video experience. Magenta became a real partner for Reynaers Aluminium. The agency responds very quickly to our questions, thinks actively about possible next steps and we love their hands-on mentality.
Peter OttevaereMarketing Manager, Reynaers Aluminium
SECONDFLOOR
Feedback van onze klanten:
Hereby I like to recommend Second Floor. We now have worked a couple of months with them so far. They come with creative proposals, are pro-active and use our feedback actively which proves their flexibility. They are always available and stick to the deadlines set together. A professional agency we can rely on.
Ravi PetillionMarketing Manager, ISS Facility Services
CLICKTRUST
Feedback van onze klanten:
Une équipe de professionnels compétents et sympathiques. J'ai apprécié leur rigueur, leur efficacité, leur documentation détaillée et leurs explications précises sur ce qu'ils nous ont demandé d'implémenter. C'est rare de trouver autant de transparence au sein d'une agence.
Krystelle WaldersIT Digital Expert, Distriplus
UX Web & Design
Feedback van onze klanten:
Wij werkten samen met Proxidesign voor onze nieuwe website: van ontwerp tot het online zetten. Gael is steeds bereikbaar en weet ons altijd correct te adviseren. De planning werd altijd gerespecteerd en nauwkerig opgevolgd.
Monika BachulGerante, Da Vinci Fighting
Coyote
Feedback van onze klanten:
Dès la première rencontre, le match a été un franc succès avec Coyote ! Jean-François a tout de suite compris la demande et nos besoins. Une collaboration interactive et des échanges / retours très rapides et super efficaces. Bluffés et surpris à chaque nouvelle étape du projet. Coyote nous a lancé sur des rails certains ! Très bon contact avec toute l'équipe, à l'écoute à tout moment, la critique et les échanges sont constructifs. Coyote vous partage toute son expérience et n'hésite pas à remuer ses partenaires de qualité pour unir les efforts. Bref, rien à dire, c'est L'Agence qu'il nous fallait ! Ensemble dans le même bateau ! A recommander sur tous les points de vue :-)
Olivier van ElmbtGérant, ENOVE
Vandekerckhove&Devos
Feedback van onze klanten:
In my previous function I was marketing manager of the Bekaert Building Products. Together with Vandekerckhove&Devos we created the launch campaing of the new DRAMIX fibres 4D and 5D. We also rebranded the excisting fibres into 3D to bring it in line with the new products. The campaing dealt with the multiple items of a product launch, starting from new packaging to a commercial toolbox for sales and online promotion. The cooperation with V&D was excellent. What was most appreciated and contributed to the succes was the open mind of the people of V&D. They really took the time tounderstand the business and to learn the DNA of the company. This way the campaign was innovative, modern but still regognizable for our customers. I can only strongly recommend V&D.
Hendrik ThooftR&D Manager, Bekaert NV
Ollie
Feedback van onze klanten:
Samen met Ollie hebben we een herpositionering en rebranding gedaan van één van onze business units. Ik ben ongelofelijk verrast door hun kwaliteit en snelheid van uitvoering. Na enkele heftige sessies met Stef hebben we beseft dat we sommige zaken anders moeten aanpakken. Dit heeft voor ons enorm veel betekend. Ik zou Ollie aan elke groeiende ondernemer aanraden. Zij weten echt waar je naar toe moet met jouw brand als je wil mee zijn in deze hippe 21ste eeuw!
Matthias BrowaeysFounder, WinWinner
Cartoonbase
Feedback van onze klanten:
Cartoonbase nous accompagne dans la création de visuels (image & animation vidéo etc) pour l'animation de nos réseaux sociaux et de notre site web. L'équipe est très professionnelle, force de proposition et réactive. Les différentes phases du planning sont claires et respectées. C'est un vrai partenaire et nous continuons à travailler avec eux avec plaisir.
ludovic WoronoffDirecteur e-commerce, La Compagnie du Lit / Albert Matelas
AdQuality
Feedback van onze klanten:
Une agence et des équipes sympas et réactives. Toujours à la pointe des nouveautés. Une vraie expertise produit. C'est toujours un plaisir de travailler avec Adquality !
Flavien DSEA Manager, GCG
Knewledge
Feedback van onze klanten:
With knewledge we found a true partner in reaching our goals. We have worked with them for many years, on different markets and with use of several channels. They fully understand the difficulties of our different markets and the targets we need to reach. With regular status meetings and reports we can easily follow up. They are always up to date with the latest functionalities and betas. Would recommend them to everyone!
Katrien LenssensAcquisition Manager, smartphoto
Hoet&Hoet
Feedback van onze klanten:
We have been partners for many years. The team is available, flexible, attentive, the work provided is of high quality and helps us to make a difference to our customers.
Simon BENALIProject Coordinator, PROFIRST
Whello Full Service Online Marketing
Feedback van onze klanten:
We started working with Whello because we needed some SEO assistance while our website was on the development stage. Not only we were fully satisfied with the services, the managers were so cooperative, flexible and friendly that we decided to keep on working with Whello on a day-to-day basis. We manage all the online marketing activity ourselves but once we get stuck and need extra assistance, Whello jumps in and helps us out. It's a great pleasure to work with such professionals who perfectly understand your needs and quickly deal with your requests, providing excellent services.
Alexandra LibinaMarketing Manager, Amerpodia. B.V.
If we were you
Feedback van onze klanten:
IWWY hielp met een verfrissing van onze onderneming. Hierbij kwam onder meer een nieuw logo, huisstijl en advertentiebeleid aan de pas. Kenmerkend is hun creatieve en flexibele aanpak waarbij ze niet verlegen zijn om hun eigen stempel te drukken op hun campagnes of 'out of the box' te denken. Momenteel verzorgen zij onder andere de copywriting, het ontwerp van advertenties en het verder uitdiepen van de gezette visie.
Stijn SchenkelsBedrijfsleider, Hanolux
MKKM SPRL
Feedback van onze klanten:
Nous travaillons avec MKKM pour l'élaboration de notre stratégie réseaux sociaux. Disponibilité, efficacité et réactivité, autant de qualités professionnelles dont fait preuve l'équipe de MKKM dans le cadre de notre collaboration, le tout avec professionnalisme, sourire et bonne humeur. MKKM ne lésine pas non plus sur les efforts pour comprendre les problématiques du client, visites de terrain, réunions régulières et nombreux questionnements. Une chouette collaboration!
Ophélie LucianoSocial Media Manager, Le TEC
AB4 Systems
Feedback van onze klanten:
It all started with a beer with the amazing creative people from AB4. We were talking about how to improve the engagement we have with our community. Fast forward a couple of months... and the VRTW apps make it really easy for our listeners to get in touch with our music in-between events.
Vlad BodeaGeneral Manager, Vinyl, Rum, Tapas & Wine
Intergalactic
Feedback van onze klanten:
We wanted a video to promote our FyBox LightBoxes, the original way. Intergalactic was the perfect match! Ultra creative and very professional agency. They were available and flexible, respected the deadlines and our initial budget. It was a pleasure to work with them and recommend them strongly! Many thanks Gilles for this excellent job!
Giovanni PouppezSales Manager, Fybox
DEV@WORK
Feedback van onze klanten:
Paul is talented for delivering an high end service. The job furnished by Paul is perfect and clear. no need more explanation, Paul is the good fit for your project if you want to expand your business without wasting time.
Pierre GrangeonSales Manager, GM
87seconds
Feedback van onze klanten:
Le professionnalisme et la créativité de l'équipe de 87 secondes nous a permis de traduire un concept compliqué en une vidéo très simple en un temps record ! Du kick off du projet au rendu final de la vidéo, ils ont immédiatement compris nos enjeux et trouver le meilleur moyen de mettre en image notre projet pour atteindre notre cible et nos objectifs.
Gregoire ThomasProduct Marketing Manager, Kameleoon
Sweet Globe
Feedback van onze klanten:
Ne confiez jamais de mission à cette entreprise. Elle n'est fiable sur aucun point. Après que le contrat est signé vous payez sans jamais avoir de proactivité active. De plus le service comptabilité est non-existant et s'avère incapable de traiter ses clients de manière correcte. Ils préfèrent utiliser des avocats pour couvrir leurs erreurs.
Philippe BienfaitGérant, Bienfait Wellness & Spa
Corecrew
Feedback van onze klanten:
Met Corecrew hebben wij een lange termijn partner gevonden. Een sterk punt van corecrew is de vlotte communicatie tijdens het opzetten van het project en tijdens de nazorg. Ook voel je dat de medewerkers aan ons project steeds vol willen gaan voor een succesvol project.
Jürgen BooneMarketing Manager, Focus WTV
PUREBRAND
Feedback van onze klanten:
Très chouette collaboration avec Purebrand : très réactifs, ils sont véritablement à l'écoute du client et s'adapte avec souplesse aux desideratas et deadlines parfois très courtes. Très professionnels et sympathiques, c'est un véritable bonheur de travailler avec eux ! Jerecommande Purenbrand les yeux fermés !
Marie HertsensCommunication Officer Music, BOZAR
Digital Advice Group
Feedback van onze klanten:
We worked with Digitag in order to increase the visibility of a new advertising campaign for one of our clients. Thanks to the analysis and implementation of new digital tools, the campaign received an outstanding amount of reach and engagements creating a large follower base. We worked in an agile way to maximize the value for our clients and to optimize their budget according to their evolving needs. It's helpful because it allows the stakeholders to change the scope of the project and to be really flexible according to the results of the different channels and strategies. Sacha and his team were really helpful and help us to succeed this digital campaign.
David HekkersManaging Director, Noûs
Shortcut Advertising
Feedback van onze klanten:
Shortcut made for Wit-Gele Kruis Belgium a splendid campaign for a new product. In preliminary stage they analysed our company profoundly and researched the internal culture. Within the creation of the campaign they respected our vision and they took our personal ideas and expectations into account. Their expertise was a real added value to our knowledge. The deliverables were as good as they could be: we finally had a lack of manpower in order to follow up the new orders... They strictly respected the defined timeframe and budget. They never took any decision without consulting us. The account manager was always available, we always got an answer. We experienced Shortcut as a very reliable partner in communications, PR and marketing. New technological applications do not have any secrets for them. Their creativity and vision are mythical. Absolutely a very good choice to work with!
Nel AelgoetExpert Marketing and Communications, Wit-Gele Kruis Oost-Vlaanderen
KAN
Feedback van onze klanten:
Wij hebben samen met KAN de afgelopen jaren een hele reeks merken ontwikkeld en uitgerold. Zij begrijpen telkens weer zeer goed waar we strategisch naartoe willen, en slagen er in dit in concepten te vertalen die aanslaan bij onze stakeholders. Hun Kadanza platform helpt ons bovendien om de strategie en praktische toepassing van die merken intern en extern beter te beheren.
Jo WillemynsCorporate Marketing, Colruyt Group
Adjust
Feedback van onze klanten:
Super service ! Équipe disponible et réactive.
Simon BENALIProject Coordinator, Profirst
ALIVE & K
Feedback van onze klanten:
Alive & K have reworked and redesigned the website of ELOY group and various entities in 2017. Besides, they are assisting Eloy in getting the best digital visibility through relevant activity on various digital media. The quality of the work exceeded our expectations because Alive & K is really acting as partner of us and not as a supplier. And that makes the difference! Delay was respected. Budget was respected. They do not charge every single little change you could ask. And all extra's were justified. Communication was very good. They always try to provide answers very quickly and if your contact person does not have the answer, he lets know when you can expect one. Project was also well defined prior to kick-off, wich helps a lot. Alive and K really helped us a lot in giving the right boost to our digital presence and communication.
Frederic CormanMarketing & Communication Manager, Eloy s.a.
MAD Kings
Feedback van onze klanten:
Dropbox or Airbnb's massive growth hasn't come overnight, they set the right methodology to reach it. That's what you'll learn from this workshop. What is Growth Hacking and How to implement a framework that'll make your company grow.
Alexis- Martial Marketing Manager, internetVista
Walkie Talkie
Feedback van onze klanten:
Sinds de start van Roundhouse is Walkie Talkie een bondgenoot voor alles wat PR betreft in de ruime zin van het woord. Wat hen voor mij alvast bijzonder maakt is het feit dat ze blijven meedenken los van afzonderlijke briefings of projecten. Walkie Talkie kan in dat opzicht meer gezien worden als een long term partner die meegroeit met de organisatie en dus ook zelf met initiatieven op de proppen komt. Hun skill-set is breed daar ze erin slagen om de juiste mensen met elkaar te connecteren. Naast hun inhouse-team zullen ze in functie van bepaalde noden of ideeën extra talent betrekken. Kortom, een ideale golflengte!
Cedric EngelsFounder, Roundhouse - sound agency
Stereo Agency
Feedback van onze klanten:
I worked with Stereo Agency on several projects such as a a graphical brand chart or the creation of a new website and I really enjoyed the collaboration with them, being always flexible and innovative in their recommendations and trying to bring that little additional creative and esthetical thing that makes every project just a bit more special! I strongly recommend them. Tanguy
Tanguy HerssensSr. Category Manager, Beiersdorf
Atypic
Feedback van onze klanten:
L'agence Atypic m'a permis d'avoir une vision stratégique à long terme et de mettre en place des actions marketing qui ont eu des résultats positifs sur le développement de Promosport. Atypic maitrise l'ensemble de la chaine de communication que ce soit le print ou le digital marketing mais c'est surtout la créativité de l'équipe qui nous a permis d'être unique sur notre marché.
Denis DetinneCEO, Promosport
deBottomLine
Feedback van onze klanten:
We hebben Steven en Veerle van deBottomLine een dubbele en moeilijke opdracht gegeven. Binnenlandse adoptie is immers altijd een gevoelig en emotioneel onderwerp voor alle betrokken partijen. Enerzijds vroegen we een campagne om doorverwijzers in de brede zin van het woord te bereiken (ziekenhuizen, gynaecologen, dokters, maatschappelijk assistenten, …). Het objectief was om hen ons te leren kennen, zodat ze weten waar naartoe als ze ooit geconfronteerd worden met een ongewenst of ongepland zwangere vrouw/koppel. Anderzijds vroegen we een campagne te bedenken naar ongewenst of ongepland zwangere vrouwen/koppels om hen de weg naar begeleiding door ons te wijzen. Een moeilijke opdracht omdat er geen 'profiel' bestaat van deze vrouwen: je vindt ze in alle leeftijds- en sociale klassen, culturen. deBottomLine heeft ons verrast met hun strategisch inzicht om beide trajecten tot een goed einde te brengen. Hun vermogen om zich te verplaatsen in de doelgroep is ontzettend sterk, waardoor ze ons duidelijk maakten hoe we ons best voorstellen. Ook de praktische invulling van de strategie klopte helemaal: het was de ideale verwezenlijking. Naar concrete samenwerking om alle dragers en het creatieve materiaal te ontwikkelen was het fijn om met hen samen te werken. Ze wijzen op denkfouten en geven constructieve suggesties om tot het beste resultaat te komen. De opvolging van de productie verliep erg vlot. Zonder twijfelen raden we deBottomLine aan aan iedereen! Als ze met een complexe en gevoelige materie zoals de onze aan de slag kunnen én er een succes van maken, kunnen ze dat voor andere organisaties ook!
Tim Van CampAdjunct Directeur, Adoptiehuis VZW
Skillmedia
Feedback van onze klanten:
Top!
Attorno bvbaManager, Attorno
Be Connect
Feedback van onze klanten:
We initially chose Be Connect because of its pro-active and "can-do" start-up attitude, 5 years ago. In the meanwhile the company delivered great results and grew, but always maintained that same spirit.
Tim BoonenHead of Online, Golden Palace
HUNTRS
Feedback van onze klanten:
We are very happy about our collaboration with Huntrs! They helped us create our new website and guided us through the whole process. In addition to their knowledge regarding technology, they amazed us with their creative approach. We appreciated their proactivity and availability all along this collaboration. They surpassed our expectations within given deadlines and budget. We highly recommend this agency to all of you who are looking for a true digital partner!
Gunther VaeyensManaging partner, Promo Sapiens
La Niche
Feedback van onze klanten:
Creativity and talent made in Belgium for innovative communication solutions. And above all, exceptional people!
François GalandOperational Deputy Director, Solimut - MC Assure
EVO Group
Feedback van onze klanten:
Agence sérieuse, communication et travail efficace.
Daniella DuckaertComptable, Expertia
Comith
Feedback van onze klanten:
Samenwerken met Comith betekent weten waar je aan toe bent. Alle medewerkers zijn professionals in hun job en argumenteren hun kanaal-, content- en designkeuzes. En misschien nog belangrijker: ze houden woord. Door de korte communicatielijnen slaagt Comith er bovendien in om snel te reageren. Comith denkt mee met de klant en weet de flitsende communicatiewereld te verzoenen met de tragere procedures binnen de overheid. Comith gaat resultaatgericht te werk en aarzelt niet om ook het eigen werk kritisch te evalueren.
Inge PaemenWoordvoerder, Brussel Mobiliteit
Blubird
Feedback van onze klanten:
Blubird developed a very nice app for us. They understood our needs very quickly and were pleasant to work with. The project was developed in the narrow time frame we gave them, with a competitive budget. Even in the post-development phase, they are available and open to hear about our needs and suggestions for improvements. All in all, they always made us feel we were in good hands.
christine bauquisCommunications Manager, ESHRE
King George
Feedback van onze klanten:
On September 12 King George organised a launch event for the official Levis Colour of the Year 2018 called Heart Wood. The exceptional location - a cactus nursery - excellent catering and beautiful styling turned the event into a big success, attracting 13 journalists and 16 bloggers (which is really good to our standards). First results in SoMe and press are looking great. I am more than satisfied...
Christel SmetsPR & Content Manager, AkzoNobel Paints Belgium
HUGGGY
Feedback van onze klanten:
Depuis le début de la création de ma société, Hugggy est mon partenaire en communication favori! Hugggy m'a notamment aidé à donner une identité visuelle à ma marque. Depuis, nous développons ensemble le marketing qui permet de faire connaître mes produits. Hugggy déborde d'idées, est vif d'esprit et très disponible ce qui rend la relation professionnelle très agréable. Je recommende vivement Hugggy pour tous vos projets futurs en communication.
Gerald EnthovenGeneral Manager, STARSAVOR
PROFIRST Intl.
Feedback van onze klanten:
Excellent team, flexible and very professional
Steph JoirisCreative Partner, Adjust
Socialsky
Feedback van onze klanten:
Energetic team and great deliverables ! Always a pleasure to work with socialsky.
Laura BenedettiTax consultant, Deloitte
Vanksen
Feedback van onze klanten:
When I engage an agency, I expect their collaborators to: 1) demonstrate expertise in specific areas (and honesty/transparency to admit if they don't have these capacities), 2) understand the existing state, the pain points and envision the future state, with quick and easy solutions (simplicity being one of my mottoes) 3) commit in execution (and accept occasionally constructive feedback if if happens). Vanksen ticks all the boxes. With on top, strong management skills from their account managers. Your projects are in good hands here!
Emeline PihenGlobal Digital Marketing_B2B, The LYCRA Company
The Crew Communication
Feedback van onze klanten:
We have worked with The Crew Communication to develop our new website. The project had some challenging deadlines but that did not scare them off. The team showed great flexibility, rapidity of execution and creativity without jeopardizing quality. Thank you to the very talented team!
Caroline PirardMarketing Manager, N-SIDE
Lucy
Feedback van onze klanten:
We benchmarked 6 agencies before choosing for Lucy as we perceived them as very pro-active, creative, and being able to fully understand our core business (ICT). They were able to translate a technical context into an appealing and original branding approach.
Daniel EyckenMarekting director, NRB sa
Devcom-Media
Feedback van onze klanten:
Nous avons collaboré avec Tangier Invest pour la création de notre site web sur lequel nous pouvons nous même gérer des biens, les caractéristiques de ce bien etc et de notre identité graphique (nous sommes une nouvelle agence immobilière) Devcom-Media a écouté nos attentes et nos besoins et ils nous ont conseillé durant toute la durée de notre collaboration. En terme de délai, nous avons reçu notre site près d'une semaine à l"avance. Le + : la réactivité du chef de projet, les délais respectés, un site web dans le budget que nous nous étions fixés. Je recommande.
Thibault GérardDirecteur de l'agence, Tangier Invest
The Growth Revolution- Innovative Marketing Consulting Agency
Feedback van onze klanten:
Would like to thank Yannick and his team for doing a great job for yondr! Their effort on our digital marketing strategy really pays off. Value for money! Looking forward to working with them again for our other ventures!
Pieter Van LeugenhagenCo-Founder, yondr
Homepage
Feedback van onze klanten:
My collaboration with Homepage started a year ago. I wanted to launch a new company in order to expand the services of my old business. The niche is a bit specific, but with the help of the agency, everything got much clearer to both me and my partners. First of all, they did an amazing job setting up a strategy for my new business. They did in-detail research of the whole global market. They've shown me how to use my strong sides and how to control the weak points of my business. Throughout the process, the team working on the strategy was patient and quite informative. I must say, I've learned a lot from them in this process. Once they did their analysis I excepted their advice and we moved on to the next stage. They gave my new business a new name and a complete overhaul of its look. Now I got a logo which suits my industry and the image I want to share with my potential clients. Afterward, the Homepage team helped my web team sort some bugs and glitches on my new website. I'm looking forward to continuing working with them once my social channels start to work!
Nataša JovanovićCEO/Founder, Lux Top 360
Anais Digital
Feedback van onze klanten:
AD a su parfaitement comprendre notre besoin et y répondre concrètement avec des exemples pratiques et une roadmap a moyen terme. Une mission bâckee par des bonnes pratiques thétiques et du bon sens pragmatique. Merci. Skip-Q
Alex PretGEneral Manager, SKIP-Q
ECHO studio
Feedback van onze klanten:
Créativité, efficacité, professionnalisme et rapidité traduisent la vision du travail de Echo Studio ! Nous vous confirmons qu'ils sont un atout indéniable pour mettre vos messages en vidéo.
Gaelle Mauroit-SoenenDirectrice Marketing et Communication, Editions Ciné-Revue
Bent u een getalenteerd bureau? Sluit u aan!
Wie zijn onze klanten?
Besluitvormers van duizenden bedrijven.
Sylvie T'Jaeckx
Ik was verrast door de snelle en persoonlijke aanpak. Dankzij het stellen van de juiste vragen kwam een beter passende briefing tot stand. Dit resulteerde in een lijst van bureaus die ons perfect konden helpen. Bedankt Sortlist!
Damien Thayse
Als ik Sortlist aan vrienden of klanten zou moeten aanraden, dan zou ik zeggen dat het vooral tijdbesparend is. Twee dagen na het doorsturen van mijn project op de website was alles geregeld met het juiste designbureau! Een geweldige service voor marketers. Bovenal, heel relevant!
Jean Minne
De grootste waarde van Sortlist is volgens mij de eenvoud. Voor een klant zoals Composil, die niets van de marketing wereld afweet, is het een enorm voordeel om een selectie bureaus voorgesteld te krijgen die volledig bij de communicatie behoeften én bij het budget passen.
Lees meer klantenervaringen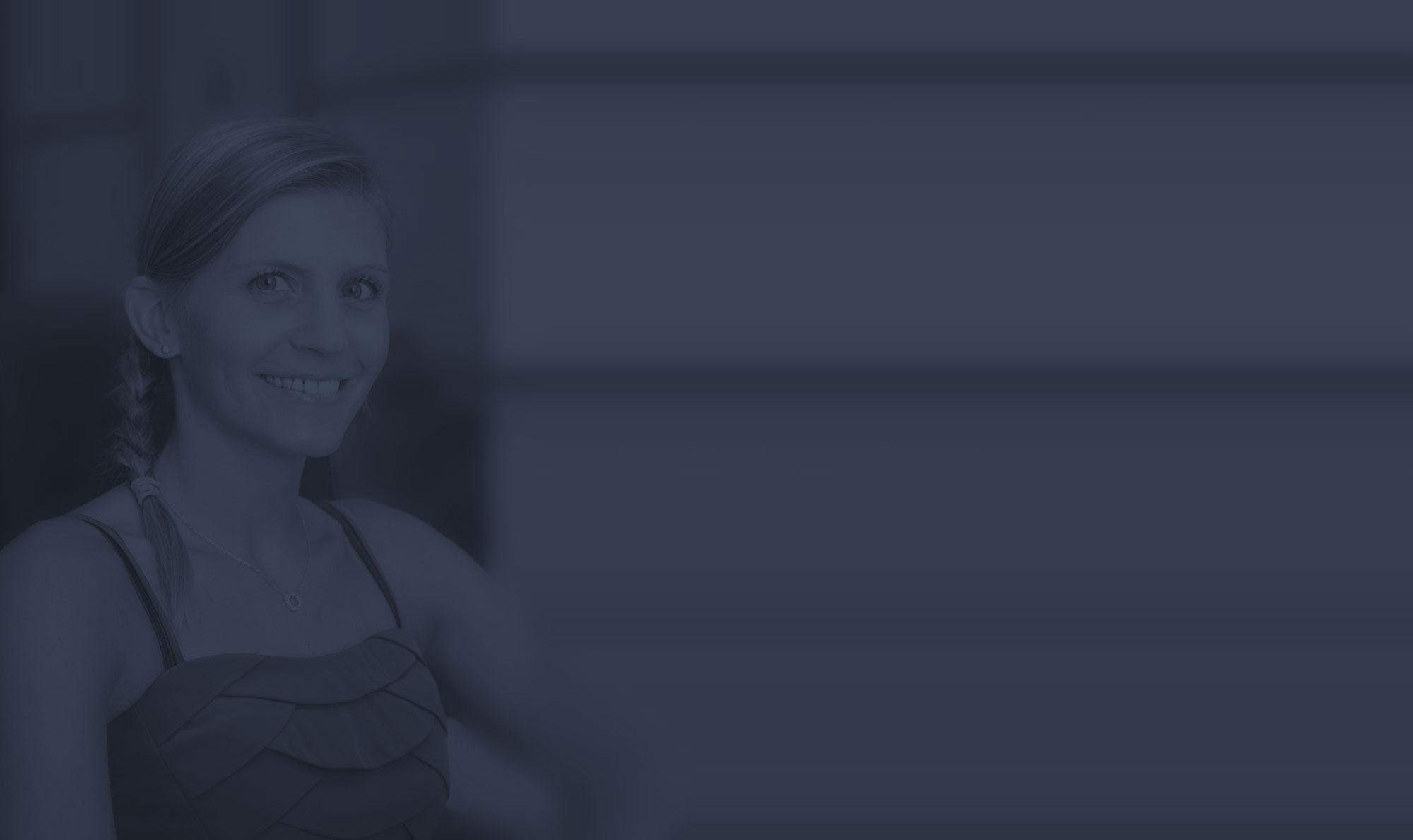 Het vinden van het juiste bureau is ingewikkeld. Er is enorm veel keuze en wij kunnen niet goed zien welke bureaus gemotiveerd zijn om met ons samen te werken. Sortlist neemt de eerste stap door een bericht te sturen, wat alles makkelijker maakt. Er is ook een voorselectie waardoor enkel de meest professionele marketingbureaus geselecteerd worden, dit aan de hand van relevante selectiecriteria.
Jessica FabreDigital Communication Officer bij Bourbon
Laat ons u voorstellen aan de beste bureaus voor uw project
Van webdesign tot reclamebureaus: wij houden rekening met ál uw criteria en stellen u voor aan de meest passende bureaus. U vergelijkt de voorstellen dan zelf en maakt de beste keuze.
100% gratis - Kosten worden in rekening gebracht bij de marketingbureaus die met u willen werken.