Omring uzelf met de beste bureaus
Van web ontwerp tot marketingcampagnes, wij leiden u naar de juiste marketingbureaus.
100% gratis - Kosten worden in rekening gebracht bij de marketingbureaus die met u willen werken.
arrow_downward
De pers heeft het over ons gehad
1k
Successful collaborations per year
Welke bureaus worden er voor u geselecteerd?
De beste - niet perse de grootste.
Shortcut Advertising
Feedback van onze klanten:
Nous sommes ravis de la charte graphique développée pour notre service et du contact avec Liesbet, notre contact commercial au sein de l'agence !
HélèneFréchéResponsable Opérationnelle BUA, Université Libre de Bruxelles
Coyote
Feedback van onze klanten:
L'équipe de Coyote a repensé l'identité graphique de l'Historial de la Grande Guerre à Péronne et de son entité sur les champs de bataille à Thiepval avec succès. L'agence a répondu au-delà de nos attentes et ce, dès le début de notre collaboration. Réactivité, force de propositions, créativité sont les atouts majeurs de cette agence à taille humaine. Des qualités d'écoute et d'anticipation ont également contribué à une collaboration efficace. La créativité entreprise dans les différents supports nous a permis de construire une communication originale et décalée, mais toujours en parfaite cohérence avec nos objectifs et surtout dans le plus grand respect de la thématique abordée. Aujourd'hui, notre logo est applaudi par de nombreux partenaires. Une agence à recommander les yeux fermés !
Anne-Lise MonchecourtCommunication officer, Mairie de Haisnes
PROFIRST Intl.
Feedback van onze klanten:
We have worked in collaboration with Profirst on many different projects over the years. They are always very professional, creative and looking for the slightest detail that will make the perfect set.
Alexia van der StratenProject Manager, Hoet&Hoet
EVO Group
Feedback van onze klanten:
Agence sérieuse, communication et travail efficace.
Daniella DuckaertComptable, Expertia
148 - Agence de communication
Feedback van onze klanten:
Un grand merci pour le travail fourni par toute l'équipe pour la conception de ce super site, encore plus beau que ce que j'avais imaginé ! Votre aide nous a été très précieuse pour faire aboutir le projet, et nous sommes vraiment, vraiment très contents du résultat. Il est beau (très), il répond à tous nos besoins, qu'ils soient commerciaux, graphiques ou opérationnels. Vous remerciant tous encore chaleureusement !
Nicolas RozyliDG, Rozyli
Dupont Lewis
Feedback van onze klanten:
Nous travaillons avec Dupont Lewis depuis 4 ans sur tous nos points stratégiques en marketing et communication. La créativité et la rigueur dont ils font preuve ont largement contribué à installer une relation de confiance à long terme entre nos deux sociétés. Je les recommande donc vivement
Richard ALEXANDREPdg, Indiana cafe
Superkraft
Feedback van onze klanten:
Een super tof, hands-on team waarvoor niets teveel is. Vragen en problemen worden direct aangepakt. Ik ben zeer tevreden van hun service en klantencontact.
Steven Van VlasselaerZaakvoerder, 2VRent
SECONDFLOOR
Feedback van onze klanten:
Hereby I like to recommend Second Floor. We now have worked a couple of months with them so far. They come with creative proposals, are pro-active and use our feedback actively which proves their flexibility. They are always available and stick to the deadlines set together. A professional agency we can rely on.
Ravi PetillionMarketing Manager, ISS Facility Services
Socialsky
Feedback van onze klanten:
Great experience so far! They are really good at community management, nice creativity and good value for money. I strongly recommend their services.
Jonathan SchockaertCEO, ListMinut
New Step Media
Feedback van onze klanten:
Marketing campaign for our new project, brand awareness and lead generation
Mohamed yaseenCo-founder, Klma development
Pixelis
Feedback van onze klanten:
Un grand merci à notre agence : Pixelis, pour avoir développé notre nouvelle charte graphique Monbana, chocolatier "version originale". L'agence a su valoriser l'ADN de la marque, l'expertise de nos maîtres chocolatiers, notre créativité, en toute simplicité… Un avant après sans appel !
Clotilde BeaumeDirectrice Marketing, Monbana
Zee Group
Feedback van onze klanten:
Ayant un besoin de travailler sérieusement le référencement de notre marque et du site internet advanGO, plateforme web de gestion pour CSE, nous avons fait le choix d'un prestataire de proximité. Après consultation, nous avons opté pour l'agence Zee Media. Ce choix, basé sur une réputation et une confiance, s'est confirmé avec le temps. À l'écoute, disponible et sympathique, l'équipe Zee Media a su apporter son expérience qui contribue, aujourd'hui, à notre visibilité essentielle sur internet !
Olivier DROGUEResponsable Marketing, Helfrich
BBS
Feedback van onze klanten:
Création d'un site web vitrine avec intégration d'une billetterie et programmation
Audrey MeunierCoordinatrice culturelle, Emmaus Solidarité
LaMagnética
Feedback van onze klanten:
Empezamos a trabajar con La Magnètica en el año 2009 y desde entonces se ha convertido en un colaborador fundamental en la estrategia digital de la Fundación. Sus servicios van desde la consultoría técnica con informes que nos entregan regularmente y análisis sobre cómo mejorar el posicionamiento SEO a la conceptualización y diseño de nuestras páginas web y sus nuevos apartados y el asesoramiento en todo lo que está relacionado con la comunicación online de la institución. Desde 2014 con la renovación de nuestra página web, por la que La Magnètica trabajó en la conceptualización y optimización del diseño, usabilidad y funcionalidad, y con la publicación del diseño renovado del Catálogo Razonado de Pinturas de Salvador Dalí en diciembre 2017, hemos confiado en una empresa que demuestra su profesionalidad tanto desde el punto de vista de respeto de los tiempos de entrega de los proyectos y del presupuesto acordado, como de la capacidad de entender nuestras necesidades y deseos. Nuestra valoración del trabajo de La Magnètica en los proyectos pasados y en los que actualmente están llevando a cabo con nosotros no puede ser más positiva. We began to work with La Magnètica in 2009. Since then it has become a fundamental collaborator in the digital strategy of the Dalí Foundation. Their services range from technical consultancy (with regular reports and analysis) to SEO improving and conceptualization. They also help us design our web pages and new sections and give us advice on everything related to online communication. In 2014, we updated our website completely. La Magnètica worked on the new design's conceptualization and optimization, on usability and functionality. Another important project was, in December 2017, the launching of the new design of Salvador Dalí's Catalogue Raisonné of Paintings. To do so we relied on a company, La Magnètica, that showed professionalism from the point of view of respect for delivery times and for the agreed budget. They are very good at understanding our needs and wishes. Our opinion of La Magnètica's job in past and future projects with us cannot be more positive.
Cinzia AzziniDigital media, Fundació Gala-Salvador Dalí
Icetulip
Feedback van onze klanten:
We had the pleasure to work with Icetulip on marketing our Talyaa application. The agency was so professional and delivered everything on time
Lokesh ArumugamiOS Developer, Talyaa
Biggerband
Feedback van onze klanten:
Biggerband a su faire preuve d'une grande capacité d'écoute et de conseils dans tous les projets que nous avons menés ensemble. Les équipes ont su se montrer très disponibles et faire rimer créativité avec réactivité. La pédagogie et la flexibilité de nos interlocuteurs ont été des ingrédients indispensables à la réussite de ces projets. L'agence a su s'adapter en permanence à nos urgences. Nous sommes aujourd'hui très satisfaits des performances de notre nouvelle plateforme de marque, de notre site RH, de notre blog et de notre espace Client. Un grand merci à tous !
Yann KarroumDigital Manager, KparK
EVerythink PR boutique
Feedback van onze klanten:
eVerythink ofrece un servicio especializado a cada cliente, lejos de otras agencias que aplican el mismo plan una y otra vez. Su gran dedicación a cada proyecto, marcan la diferencia y junto a su extensa experiencia en PR, hacen casi un éxito seguro de cada campaña. Aunque ya he trabajado previamente con Virginia Sanz y Virginia Frutos en otros proyectos, tuve la suerte de trabajar con ellas como agencia cuando llevaba la comunicación de la plataforma de pago MYMOID. Obtuvimos grandes resultados con visibilidad constante en medios generalistas y apariciones en TV. Más allá de una campaña de PR, ofrecen actividades adicionales dando respuesta a los cambios que pueden surgir durante la campaña y asesorando en todos ellos. Espero poder volver a trabajar pronto con ellas, y sin duda, es una de las opciones que siempre recomiendo.
Eider Díaz AscassoComms, PR and Brand Senior Manager ESL Iberoamérica, ESL
datasocial
Feedback van onze klanten:
Fantástica. Abierta a innovar y crecer conjuntamente... Y luchar por lo difícil interesante, no por lo fácil inútil.
Carlos FernándezDirector Digital & Social Media, Iberdrola
Talentum Digital
Feedback van onze klanten:
Talentum es una empresa muy seria y responsable. Tengo contratado con ellos algunas campañas de Google y estoy muy satisfecho con los trabajos obtenidos. Es una empresa muy recomendable.
Sergio CrysermaGerente, Cryserma
Comith
Feedback van onze klanten:
Samenwerken met Comith betekent weten waar je aan toe bent. Alle medewerkers zijn professionals in hun job en argumenteren hun kanaal-, content- en designkeuzes. En misschien nog belangrijker: ze houden woord. Door de korte communicatielijnen slaagt Comith er bovendien in om snel te reageren. Comith denkt mee met de klant en weet de flitsende communicatiewereld te verzoenen met de tragere procedures binnen de overheid. Comith gaat resultaatgericht te werk en aarzelt niet om ook het eigen werk kritisch te evalueren.
Inge PaemenWoordvoerder, Brussel Mobiliteit
Mayple
Feedback van onze klanten:
Web traffic and lead generation have both risen as a result of Mayple's campaigns. Customers can expect professionalism and innovation from this team. The marketer we have been working with really knows her stuff.
Rotem RogovskyFounder, Skypro
Wirelab
Feedback van onze klanten:
From my very first contact, Wirelab impressed me with their enthusiasm, speed and ideas. They are a bunch of talented, passionate and knowledgeable people, that I really enjoy working with. I'm sure we are going to be working together on more projects in the future.
Katya LebedevaMarketing Manager, Yanga Sports Water
Black Pizza
Feedback van onze klanten:
BlackPizza a créé l'identité visuelle d'ekWateur, et est en charge de la refonte de nos interfaces. Nous apprécions beaucoup la gestion de projet et la créativité de cette agence !
Marine LE BIHANResponsable Communication, ekWateur
AB4 Systems
Feedback van onze klanten:
create an app for a film festival in order to bring more audience to the event
Mihaifestivla director, ANIMEST
Glocally
Feedback van onze klanten:
Creación de una campaña de marketing local en la ciudad de Vigo.
Omar LorenzoDirector de Marketing, Evenplus Producciones S.L.
POP Communications
Feedback van onze klanten:
POP communications deliver great service, value for money to achieve the best results for your budget. The team is experienced, friendly and dedicated to achieve success for your campaign. Love working with them and loved the results even more.
Berna BurgerCentral Consumer Marketing Manager, BIODERMA
Oh! my brand
Feedback van onze klanten:
Con OH MY BRAND la relación es fluida, ágil y clara. Los proyectos que gestionamos conjuntamente tanto a nivel interno como a nivel externo están llenos de calidad. 100% recomendable y a precio realmente competitivo.
Notaria DiagonalResponsable de Soporte, Notaria Diagonal 550
ELSE & BANG
Feedback van onze klanten:
J'ai eu le plaisir dans le cadre de mon travail dans le domaine de la communication digitale de solliciter ELSE & BANG. Une équipe très dynamique et très performante que je recommande vivement pour ses prestations de qualité.
Frédérique touitouWebmerchandiser, BUSINESS FRANCE
La Niche
Feedback van onze klanten:
It's always a pleasure to work with La Niche. Their projects combine high quality on technical side (right technology at the right place) and very well-designed solution. We work with a lot of agency. Like all of them, keeping the deadline is always a challenge. It might include last day rush but, in the end, unlike a lot of them, they deliver on time. It's easy to communicate with them. We can easily get in contact with the right persons by phone. This helps a lot to fulfill project in time with astonishing quality.
Arnaud LigotCEO, CBlue
Dynamic Creative
Feedback van onze klanten:
Nous souhaitions refondre notre site internet vieillissant. Nous connaissions déjà Dynamic Creative côté "infogérance", nous avons découvert et apprécié tout autant le côté "création de site internet".
Pays d'Aix DéveloppementResponsable Communication, Pays d'Aix Développement
Adjust
Feedback van onze klanten:
Super service ! Équipe disponible et réactive.
Simon BENALIProject Coordinator, Profirst
If we were you
Feedback van onze klanten:
If we were you is our main design / communication agency we're working with for several years now. They designed our new logo, website, ... and we couldn't be more happy about this. As we are an IT Staffing agency, it is not simple to create things for our business, but If We Were You really understands the field we're working in, which makes it easy to collaborate. If you need some creativity for your business, If We Were You is the agency you need!
Reinhardt HaveransContent & Growth Officer, Brainbridge BVBA
The Crew Communication
Feedback van onze klanten:
We have been working with the Crew Communication for many years on many projects of different types (annual reports, brochures, web projects with videos...). Each time we were more than satisfied about their work. They get the job done with ceativity and professionalism and right on schedule. The budgets were always respected and everything was done to deliver the best service, with the smile. It is always a real pleasure to lead a project with The Crew Communication team.
Gilles GallemaersCommunication officer - Copywriter, Belgocontrol
Digital Advice Group
Feedback van onze klanten:
I have worked with Digital Advice Group for some time now. They are good at thinking out of the box and providing uber creative solutions to clients' needs. It is always a pleasure to work with their professional team who is always on time and full of useful tips and resources.
Marie Laenen
The Mood Project
Feedback van onze klanten:
La experiencia con Mood ha sido fantástica. Planteamos un concurso a través de la plataforma y seleccionamos su propuesta por estratégica. Era un proyecto para reposicionar la marca y diseñar el plan estratégico de comunicación. Durante la fase de Reposicionamiento estratégico fuimos desgranando la esencia de la compañía y construyendo la transformación de nuestra marca sin perder el foco y con eficacia. En los workshops participábamos personas de distintas partes de España, y Mood se adaptó a esta situación, optimizando al máximo cada reunión. Mood creó desde el primer momento un excelente clima de trabajo, y la confianza en ellos aumentó taller a taller, entregable a entregable. Dada la confianza en la calidad de su trabajo y visión, una vez acabado este proyecto continuaron con otros dentro de la compañía. Destacaría su capacidad para entender nuestro negocio en muy poco tiempo y su visión estratégica, realista pero a la vez innovadora. Acciones con contenido y con sentido.
Jorge AguilarDirector de Marketing, TRADE CORPORATION INTERNATIONAL SAU
Poixel
Feedback van onze klanten:
I wanted to take my brand to a higher level so I chose poixel.  They knew what they were doing and they were professional.  What I really appreciated about poixel is that they always had the  answers to all my questions at all  times .
Nourah AlrashidiFounder, Nina Jewellery
Infostrates
Feedback van onze klanten:
a responsive team and contacts who take the time to follow up the digital project: Relevant proposals. we have had good brainstorming with the account manager and then received a strategic recommendation in accordance with our needs pedagogical approach very appreciated inside Renault team's project Very agile and creative i recommend working via this agency.
Slobodan PetronijevicHead of communication, Renault
EvolveDigitas
Feedback van onze klanten:
Very satisfied with the work done by Evolve Digitas . They were given a very tight budget to deliver leads and scale our business digitally . They have done an exceptional job on the same and given us brand visibility across Asia and Middle east . Wish them good luck.
Rajneesh GandharvaDirector Marketing, Fliocarbon.com
PURE illusion
Feedback van onze klanten:
Une agence professionnelle, réactive, et fiable !
Mme DubiéRH, Fidérim Consulting
deBottomLine
Feedback van onze klanten:
"deBottomLine levert heel creatief, kwalitatief denk- en doe-werk aan. Daarnaast werken zij zeer flexibel en halen ze deadlines met gemak. Als er onverwacht extra werk binnenkomt, zetten zij zich voor 200% in om toch op tijd klaar te raken! Bij een nieuwe briefing, krijgen we altijd het verwachte resultaat, maar zelfs nog meer: ze denken mee met ons, gaan nog verder en komen met nog vele andere "out of the box" ideeën. Dus ook een dikke pluim om initiatief te nemen."
annemie vandeveldemarketing manager, Woningen Blavier
sendian creations
Feedback van onze klanten:
you are awesome company and deliver a high quality services thanks a lot to making my company branding and digital marketing campaign.
Belal MagdyCEO,
The Lift
Feedback van onze klanten:
Llevamos más de 8 años trabajando con ellos. Al principio teníamos nuestro propio equipo de marketing interno, no obstante al no tener una dirección con amplios conocimientos en marketing enseguida nos quedábamos desactualizados y los competidores conseguían más resultados en Google que nosotros. Hemos probado sus servicios de creación de contenido, enalces, Adwords, Consultoría SEO y creación web y prácticamente todo lo logros conseguidos en Google es gracias a ellos.
David PerezDirector Ventas, Ventageneradores.net
Bent u een getalenteerd bureau? Sluit u aan!
Wie zijn onze klanten?
Besluitvormers van duizenden bedrijven.

Sylvie T'Jaeckx
Ik was verrast door het snelle en persoonlijke antwoord. Het stellen van gerichte vragen resulteerde in een veel betere briefing. Hierop volgde een lijst van passende bureaus die ons ook écht konden helpen.
Damien Thayse
Als ik Sortlist aan vrienden of klanten zou moeten aanraden, dan zou ik zeggen dat het vooral tijdbesparend is. Twee dagen na het doorsturen van mijn project op de website was alles geregeld! Bovenal, heel relevant!

Jean Minne
Ik plaatste een project op Sortlist met een overzicht van mijn behoeften. Binnen de twee dagen namen vier bureaus contact met me op om zich voor te stellen. Ze legden me uit hoe ze werkten en ook hoe ze mijn behoeften tegemoet konden komen. Daarna heb ik het juiste bureau geselecteerd en is het proces heel snel gegaan.
Lees meer klantenervaringen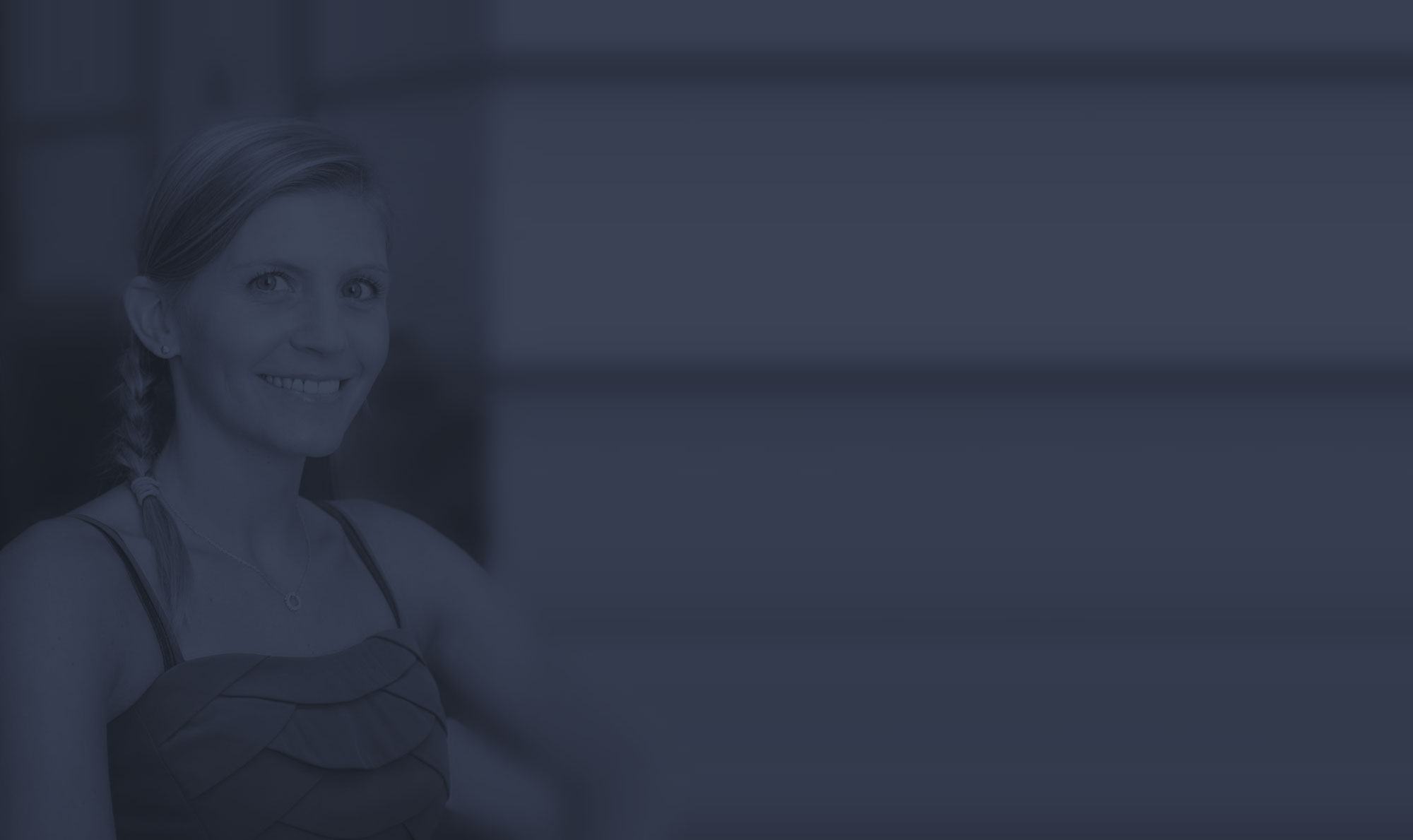 Het vinden van het juiste bureau is ingewikkeld. Er is enorm veel keuze en wij kunnen niet goed zien welke bureaus gemotiveerd zijn om met ons samen te werken. Sortlist neemt de eerste stap door een bericht te sturen, wat alles makkelijker maakt. Er is ook een voorselectie waardoor enkel de meest professionele marketingbureaus geselecteerd worden, dit aan de hand van relevante selectiecriteria.

Jessica Fabre
Digital Communication Officer bij Bourbon
Laat ons u voorstellen aan de beste bureaus voor uw project
Van webdesign tot reclamebureaus: wij houden rekening met ál uw criteria en stellen u voor aan de meest passende bureaus. U vergelijkt de voorstellen dan zelf en maakt de beste keuze.
100% gratis - Kosten worden in rekening gebracht bij de marketingbureaus die met u willen werken.