Découvrez et parcourez l'ensemble de notre catalogue d'agences.
Postez un nouveau projet dès maintenant et trouvez les agences qui correspondent à vos besoins.
Laissez nos conseillers vous aider à choisir l'agence la plus adaptée à votre projet.
Parcourir la liste des fournisseurs
Recherchez parmi les 38 000 prestataires de services talentueux de notre base et collaborez avec les meilleurs pour vos besoins spécifiques.
Laissez les agences venir à vous
Décrivez vos besoins dans un court briefing contenant vos besoins et contraintes. Partagez-le aux agences que nous vous suggérons et attendez leur réponse.
Un processus simple, rapide et agile
Informations complètes et actualisées sur le marché
Assistance personnelle
En savoir plus
Nos conseillers vous guident vers la bonne agence pour votre projet
Laissez nos conseillers vous aider à sélectionner les agences les plus adaptées et lancer votre projet avec le meilleur partenaire.
En savoir plus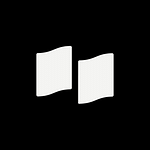 ---
Plant a Flag
Bruxelles, Belgique
Increase your impact with our 360° marketing support
Plant a Flag is your 360° marketing partner, based in Brussels, Belgium. We unify a wide range of marketing expertise to create a positive impact for our remarkable clients. We provide Marketing strategy - by transforming your great ideas into actionable strategies & plans. Marketing execution - you can count on our team of marketing experts for full-service marketing support including design, development, content & performance marketing. We work for Ambitious and passionate people who are building towards sustainable growth and societal impact. Our portfolio of clients includes businesses (small & large), associations, and non-profit organizations. Let's partner up and Plant your Flag!
---
Services
8 services offerts par Plant a Flag
Nom du service
---
Avis clients connexes
---
À partir de
---
---
---
Équipe
14 membres dans l'équipe de Plant a Flag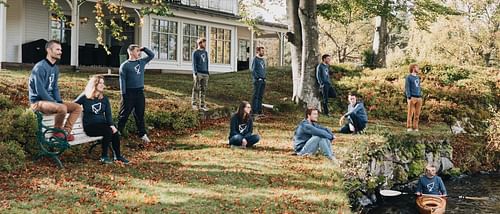 Histoire
You have big ideas on how things should be done better & different. We have the people in-house who can make it happen. A team of experts who cover 360° of your marketing needs. Come meet us & let's plant your flag.
---
Récompenses
Plant a Flag a été récompensé 2 fois
Google certified partner
2018-01-01
Advertising
BAM official partner
2020-06-01
Marketing and advertising
---
Avis clients
28 Avis clients pour Plant a Flag
Janine Furtado
Digital with Purpose Officer chez Global e-Sustainability Initiative
Service
Création de site internet
Quel était l'objectif de votre collaboration ?Plant a Flag has created a great event website for our annual summit as well as a PPT presentation template with graphics for us to use
Qu'avez-vous le plus apprécié pendant votre collaboration ?Their professionalism, timeliness in understanding our need for some deliverables to be completed with a quick turnover.
Janine Furtado recommande cette agence
---
Charlotte Wauters
coordinator chez Fabry International Network
Service
Image de marque & branding
Quel était l'objectif de votre collaboration ?Plan a Flag helped us develop and roll out an awareness campaign with impact
Qu'avez-vous le plus apprécié pendant votre collaboration ?Working together with Plant A Flag was enjoyable
Y a-t-il des domaines où l'agence peut s'améliorer ?Non profit organizations are not always professional working organisations, tailor approach and support more to size of organisation. Share more detailed planning timelines
Charlotte Wauters recommande cette agence
---
Aimee Arsenault
Former Communications Manager chez First Nations Fisheries Council
Service
Publicité en ligne
Quel était l'objectif de votre collaboration ?To develop a new website, brand paper, and non-profit marketing and strategic communications plan. The organization's scope of work is very broad and the issues we deal with are complex; we had struggled to effectively communicate our impact in a way that resonates with our diverse audiences.
Qu'avez-vous le plus apprécié pendant votre collaboration ?The "aha" moments as we developed our messaging -- when the complex ideas we had always struggled to explain suddenly became clear and simple. Also just meeting with the team -- they were an absolute pleasure to work with.
Aimee Arsenault recommande cette agence
---
Vous avez travaillé avec Plant a Flag?
Partagez votre expérience avec nous.
---
Contact
Coordonnées de Plant a Flag
Détails
---
http://www.plantaflag.com
---
Siège social

Brussels, Belgium

---

---
---