Monday Coffee
Agence spécialisée en Création de site internet, Référencement naturel.
Profil
vérifié par l'agence
Contacter Monday Coffee
A propos de Monday Coffee
Ce profil a été vérifié par l'agence
Description
 

 Monday Coffee is een digitaal agentschap gespecialiseerd in spannende en vernieuwende elektronische ervaringen. Wij ontwerpen creatieve en doeltreffende oplossingen voor onze klanten: bedrijven die uitmuntende diensten en producten leveren, verdienen het om ook online te schitteren. 

Stilstaan is achteruitgaan, en dus spenderen wij 20% van onze tijd in onderzoek en ontwikkeling. Doordat wij steeds proberen voor te lopen, kunnen wij onze klanten ook een doorslaggevende voorsprong op hun concurrentie bezorgen. Wij staan er om bekend dat we investeren in spitstechnologie: vinden, testen en werken met de beste softwarebedrijven. 

Wij ontwerpen digitale marketingcampagnes die blijven hangen, en creëren elegante en betekenisvolle ervaringen op maat voor gebruikers en bedrijven. Bovendien bieden wij nog meer: digitale  zakelijke oplossingen, toegang tot de belangrijkste hosting platformen, opkomende technologieën, en natuurlijk technische en zakelijke ondersteuning.

 

Monday Coffee levert topprestaties in de volgende domeinen:

E-Commerce, SEO , Social Media Marketing, Content Marketing, Website & WebApp Design & Development Digital Strategy

 

 ----

 

Monday Coffee is an innovative digital agency delivering innovative and exciting digital experiences. We aim to design and deliver inspiring, exciting but ultimately successful digital solutions for audiences.

 We believe that brilliant businesses who provide great products and services should be the most successful online...

 Our commitment to continuous improvement means that we dedicate 20% of our time to research and development. It is a fundamental result of our belief in moving ahead of the competition and helping our clients take their rightful place at the forefront of their industries. Our investment in technology is famous; finding, testing and working with some of the best software companies around.

 We create digital marketing campaigns that resonate with users, and we design and build elegant, meaningful experiences that meet both user needs and business objectives. Underpinning all of this is a suite of digital business solutions, giving our clients access to industry-leading hosting platforms, emerging technologies, and a wealth of technical and business support.

 

 

 
Services offerts
Nous sommes actifs dans différents secteurs.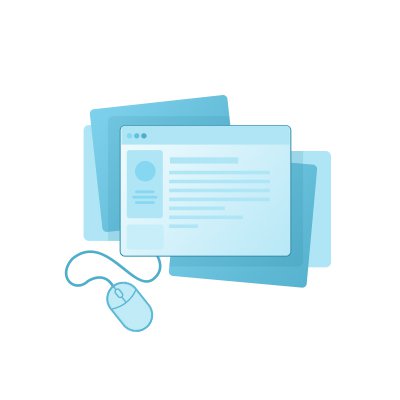 Création de site internet
Onze expertise omvat alle aspecten van content creation, design, UX, UI, build en onderhoud. Wij blinken uit in het maken van content die het dagdagelijkse leven van gebruikers makkelijker maakt, en dat op maat van de consument. Wij maken sites die quality brand experiences leveren, die rekening houden met de noden van de klanten, en die strategische doelen vervullen. Een mooi staaltje van ons kunnen is ons werk voor avenue-concept.be Recente projecten van Monday Coffee omvatten de ontwikkeling, het ontwerp, en de creatie van alle content voor een breed spectrum aan websites. Al onze ontwerpen zijn responsief, beeldschoon en passen volledig in de branding en stijl van onze klanten. Laten we jouw website bespreken met een goeie kop koffie. Monday Coffee There's more to see +32 489 029 001 info@monday-coffee.com –-- Monday Coffee has populated, designed and built numerous content-rich websites. Our expertise covers all aspects of content creation, design, UX, UI, build and maintenance. We excel at creating content that adds distinct value to people's lives and meets consumer need, such as our recent work on the avenue-concept.be . We excel at creating sites that deliver quality brand experiences, that meet consumer need and that fulfil strategic goals, such as our recent work on avenue-concept.be. Recent projects of Monday Coffee include the development, design and creation of all content for a wide range of website which are mentioned below. All of our website are responsive. The designs are beautiful while still maintain the client's branding & style. M Let's discuss your new website over a cup of coffee Monday Coffee There's more to see +32 489 029 001 info@monday-coffee.com
Demander des infos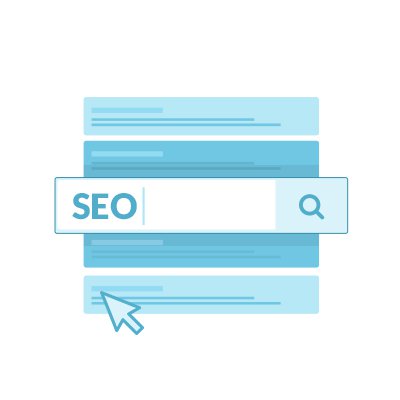 Référencement naturel
Centraal in onze SEO-campagnes staan technische expertise en vlijmscherpe promotie en distributie, en we helpen jou ook content te maken die schittert op het web. Wij hebben de vinger aan de pols en passen onze SEO-campagnes aan zodat onze klanten steevast de meest efficiënte en duuzame strategieën krijgen. Een goede strategie bestaat uit de volgende onderdelen: -SEO Audits -Keyword Research -Link Building -Google Penalty en Link Removal -Content en Copywriting -SEO Competitor Analysis Laten we jouw strategie bespreken met een goeie kop koffie. Monday Coffee There's more to see +32 489 029 001 info@monday-coffee.com –---- With Monday Coffee your modern SEO campaign will embrace our wealth of technical expertise and knack for promotion and distribution, and we'll also help you to craft content that makes the web a better place. Keeping our ears to the ground, we continually evolve our SEO campaigns to ensure our clients are always using the most effective and sustainable strategies. A good SEO strategy consist of the following steps: -SEO Audits -Keyword Research -Link Building -Google Penalty & Link Removal -Content & Copywriting -SEO Competitor Analysis Let's discuss your seo plan over a cup of coffee Monday Coffee There's more to see +32 489 029 001 info@monday-coffee.com
Demander des infos
Quelques chiffres à propos de l'agence
Réalisations précédentes
Jetez un oeil aux dernière réalisations crées pour nos clients
14 réalisation(s) ajoutée(s)
Recommandations de Clients'
Parcourez les dernières recommandations envoyées par nos clients
1 recommandation(s) postée(s)
anne HENDRICKX
Sales chez Rucon
Wij dachten dat een website een volstond voor een geslaagde lead generatie. Hoewel we vaak op de hoogte waren van de successen van andere bedrijven via hun site & sociale media, leek het voor ons onmogelijk om dit te realiseren. En hier heeft Monday-Coffee het verschil gemaakt. Monday Coffee heeft ons geholpen bij het bepalen van onze doelen. Ze hebben deze doelen gerealiseerd door kanalen zoals website, social media & mailing op te zetten en te coördineren . De sleutel is communicatie en transparantie , deze werkwijze van hun wat apprecieer ik ten zeerste
add_circle_outline
Ajouter une recommandation
Laissez-nous vous guider vers la bonne agence
Du web design aux campagnes de pub, nous vous guidons vers les agences qui répondent à vos besoins et budget. Comparez-les et sélectionnez celle qui vous convient le mieux.
Trouver mon agence
100 % gratuit - Les frais sont pris en charge par les agences voulant collaborer avec vous.