A propos de Emakina.BE
You want to connect with your customers and stay ahead of the competition. Welcome at Emakina!
We're a top 3 European Full Service Digital Transformation Agency.
We can guide your business or organisations through your digital transformation. We can help you to develop better customer experiences, new lines of business, and quite simply work better. 
To make our clients successful, Emakina offers cutting-edge integrated and interactive communication, website building, application development and e-commerce services. 
Our service is founded on nine dedicated expert teams: strategy, analysis, architecture, media buying, direct marketing, search engine marketing, social media marketing, audiovisual production and managed web hosting. 
We can create value for your brands and customers. How? By building enjoyable, useful and coherent experiences through platforms, systems and campaigns across the relevant touch-points of the digital age. 
Almost 800 experts in 9 countries design and deliver relevant, custom-made and effective solutions to help Emakina's customers do their work even better. 
Our potent mix of creativity, technology and business expertise made Emakina into the leading digital agency in Belgium, and one of the top 3 independent digital players in Europe.
Look no further, you have come to the right place. Let's meet and focus together on building engaging, easy-to-use and efficient experiences for your customers and colleagues.  
www.emakina.com     -     www.emakina.be     -     https://vimeo.com/171548688
Certifications
Profil vérifié par son propriétaire.
Localisation
Services offerts
Nous sommes actifs dans différents secteurs.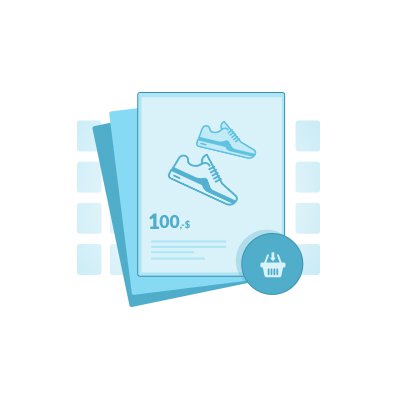 E-commerce
E-BUSINESS IS THE BUSINESS Emakina is the winner of the 2016 EMEA 'Demandware Sales Partner of the Year' Award and Runner Up 'Implementation Partner of the Year'. Emakina has delivered a range of top performing Demandware commerce platforms for international brands like WE Fashion, Suitsupply, RITUALS, LolaLiza, Marlies|Dekkers, Markafoni, McGregor, Fontem and Floris van Bommel. Fact: E-commerce is shaking the business models of giants. New players emerge, people decide where and when they want to consume, and online purchases are booming. Let's face it: your digital sales channels matter more than ever. They are simply vital connect with today's dynamic market. YOUR COMMERCE PROJECT IS IN GOOD HANDS WITH EMAKINA At Emakina, you will find more than a hundred specialists in E-commerce, backed up by + 500 experts in marketing, project management, analysis, content, search engines, social media, affiliate marketing and CRM, plus designers and developers. We are an experienced partner with unbeatable technological know-how, capable of generating relevant website traffic and converted it into valuable, long-term relationships with consumers that will grow your online business. Together we approach your project starting from a real understanding of this very specific domain. In essence, it's all about marrying a strong visual concept with a smooth and sophisticated shopping experience, employing a veritable arsenal of technological tools. When we create your commercial platform, we'll make sure it's an effective multi-channel user experience. You simply have to be flexible, because the consumers' journey now go through many touchpoints… They do not stop at computers, smartphones, tablets and sales outlets. Your clients also use brand sites, search engines, social media, review, comparison and specialist content sites. WE CAN HELP YOU TO ADAPT TO THE COMPLEX NEW SALES REALITY Together we create e-commerce platforms that always do a little more. Your team will combine branding, sales tools, social interaction, e-mail and consumer advice services, to create your killer platform, and boost your sales. Our promise: a coherent, multi-channel and online experience which serves your brand at all points of contact (digital and physical).
Demander des infos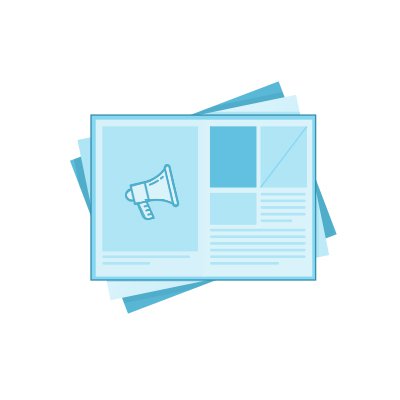 Publicité
ADVERTISING IS DEAD. LONG LIVE ADVERTISING! We believe in ideas that mirror the true value of your brand. Do you? If you want to create rich experiences, not just stories, then we have to meet. Together we can imagine and produce content that reaches the heart of your target audiences, challenging norms and conventions, and deliver value for your brand, product and services. Basically, you have to be where your customer is. The internet revolutionised the way we communicate. Its two-way channels give new powers to your target audiences, in expressing their views, and talking back. So like all brands, you have to constantly re-evaluate your advertising and marketing or loose relevance. But there is a silver lining. We can leverage its power for you, making your brands and ideas shine. Let's re-invent your advertising, create impact and move your audiences, with powerful messages in the channels they frequent. Join us and work together with a balanced mix of digital natives, communication and 'traditional' advertising experts. They'll support you at all stages of your advertising journeys: - finding and winning new customers - managing customer relationships - forging lasting loyalty through multi-channel platforms You can draw on a fine team of wise old hands and raw young advertising talents, an abundant pool of digital and multi-media experts, to deliver you intelligent multi-channel communication solutions: • An all-encompassing strategy, • CRM platform, • Audiovisual production, • Social media management, • Above-the-line mass media campaigns, • Digital activation, • Point of sale tools (traditional and digital) In short... If you believe in real relationships with your agency and your customers, we have to talk. We'll make the coffee, you bring the cookies. Or vice versa.
Demander des infos
Quelques chiffres à propos de l'agence
Réalisations précédentes
Jetez un oeil aux dernière réalisations crées pour nos clients
31 réalisation(s) ajoutée(s)
Recommandations de Clients'
Parcourez les dernières recommandations envoyées par nos clients
9 recommandation(s) postée(s)
Sortlist user

Profession inconnue

Sortlist user

Sales Manager

Sortlist user

Strategist and Information Technology Consultant at Emakina chez Emakina

Sortlist user

Director of Media Relations chez Emakina

Sortlist user

Head of New Business chez Emakina

Sortlist user

Leading International Digital Transformation Programs at Emakina

Sortlist user

Co-Founder & CEO chez Djump chez Djump

Sortlist user

Account Manager at The Reference & Business Development Manager at Emakina Perform

Sortlist user

CEO chez Emakina
add_circle_outline
Ajouter une recommandation
Laissez-nous vous guider vers la bonne agence
Du web design aux campagnes de pub, nous vous guidons vers les agences qui répondent à vos besoins et budget. Comparez-les et sélectionnez celle qui vous convient le mieux.
Trouver mon agence
100 % gratuit - Les frais sont pris en charge par les agences voulant collaborer avec vous.