A propos de BrusselsVideoCrew
Ce profil a été vérifié par l'agence
Description
Background

Brussels based production company with different branches

Brussels Video Crew was created in 2010 and has since gain in trust within the audiovisual industry, thanks to their flexibility, reliability and the quality of the final products.

Brussels Video Crew has three main activities.

Crewing:

Brussels Video Crew provides highly skilled crews for every type of productions: Interviews and testimonials, commercials, EFP, ENG, documentaries, live streaming, etc.

Corporate films and documentaries:

Brussels Video Crew is also producing entire projects in various domains:

Corporate films Commercials Documentaries Fictions Commercials and creative content (digital series, native content, features)

Recent examples of Brussels Video Crew productions:

H4Y Side B (2017) short movie, with EightyEight Production Funcorp (2017) 10 episodes of 8 minutes and TV version of 90 minutes, Canal Play and Casa Kafka Films Burkland (2015-2016) 11 episodes of 7 minutes, RTBF Interactive Hologramme (2016) 1 episode of 7 minutes, RTBF Interactive

High Quality

Using the best of today's technologies put in the hands of highly skilled and talented operators, we achieve the goal of getting the best image and sound quality for a fair price.  

Any format for TV, Web or Film At the forefront of today's technologies Wide expertise within the industry 

Flexibility

We choose our technicians depending on the projects to get the best of their expertise. They are all English speakers. We can supply a wide variety of video cameras and gears, in almost any video format. We also have access to every type of lighting and sound equipment.

Always on call crews from 1 to 4 technicians depending on the project Wireless shooting and transmission equipment for any situation

Creativity 

We will create for you the image that suits your communication needs. From the script to the final video, we will work with you to not only transmit your messages, but to get the best out of your image.

Talented and enthusiastic technicians Creative directors Real vision

Production services:

Brussels Video Crew's expertise consist in the production, shooting and post-production of audiovisual content for corporate and institutional clients, in order to release: 

Company promotional / brand videos Client and customer testimonial videos Interviews B-Rolls Pack News Documentaries Staff training / instruction and safety videos Investor relations / financial results Event and conference report Live broadcasting (streaming and satellite)

Brussels Video Crew has been created to suit the specific needs of the foreign video producers looking for crews in Belgium and Europe, and for those working around the European Institutions.

Our crews are scalable and flexible. We can provide a single cameraman for a short interview, to a full crew with many technicians (Sound Op, Gaffer, Grip, MUA, …) for every type of video projects.

Our wide area of expertise has led us to send teams to the four corners of Europe, and in many African countries for news reports and documentaries.

Our technicians are capable of working with all kind of video, lighting and audio gears to adapt to every situation and location they meet.

The producers working at Brussels Video Crew are used to arrange last minute shoots and don't mind working under pressure. They have a complete understanding of production workflows and a great knowledge of video formats and international standards.
Our producers are used to negotiate copyright with other companies, institutions or any other person. We are also used to negotiate permits for the use of exterior locations and buildings.
Our team takes care of e:  From preproduction (meeting with the stakeholders, writing, research, location scouting, hiring of equipment and crew, logistic…) to the production and postproduction workflow.

Brussels Video Crew works with a large team of technicians, covering every aspect of the production process: Cameraman, journalist, director of photography, sound operator, gaffer, make up artist…
Our technicians all speak English. They are all trained to get the best out of the new technologies and latest gears. Most of them also work on fiction films, documentaries and for the television. This gives them some great experience for story telling, and they gained a fair reputation with professionals from across the globe for their creative vision and hard work.

Major clients:

Brussels Video Crew works for various American and English agencies for the production of corporate movies and advertising clips

Google; Johnson & Johnson; Opel (GM); GSK; Ebay; BNP Paribas Fortis – Hello Bank; Lincoln Mercury; Lexus Europe; DHL

And many more.

We also had the chance to work with scientific magazines as Annual Reviews and AlphaMed Press to produce testimonials and interviews of eminent scientists across Europe.

Brussels Video Crew also participated in the production of documentary features

Paramount Studios "The Making of the Adventures of Tintin"

National Geographic, Discovery Chanel, ARTE, BBC, ARD, ZDF, Al Jazeera

Rawbank "Premier Mouvement"

We also offered multi-camera and live streaming services to European related agencies and offices for their conferences and other events.

WFO; CW Europe; Goethe Institut; Breugel; EBS

We produced a series of short documentaries in Brazzaville and Pointe Noire commissioned by the government of the Republic of Congo. Also in Kinshasa and Lubumbashi for the government of the Democratic Republic of Congo (broadcast on major news networks such as CNN, Al Jazeera, CCTV, BFMTV...).
Services offerts
Nous sommes actifs dans différents secteurs.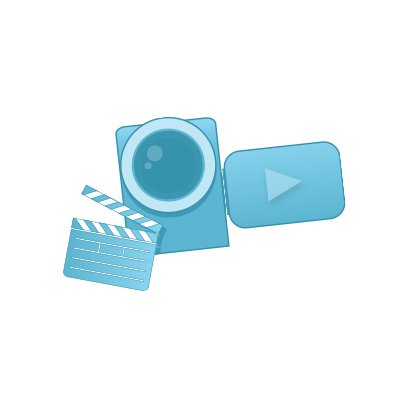 Film
Our Specialities – Company promotional / brand videos – Interviews for the web and television – Documentaries – Event and conference report – Live broadcasting (streaming and satellite) – Electronic News Gathering (ENG) – Client and customer testimonial videos – Staff training / instruction and safety videos Event After Movie The "After Movie" is probably the best solution to summarise your event and share some impressions and feedbacks from your visitors. The "After Movie" can be a mix of some extracts of conferences, vox pops, interviews and illustration shots. Conference / Speech Recording & Live Streaming The conference and speeches are often at the heart of your event. Recording these presentations gives you a lot of easily available content for your "After Movie" or to be shared as a stand alone video on your web site. It is possible to integrate slides from a Powerpoint presentation or other media elements. You can also make your conference available as a live streaming. Interviews Recording interviews with your top speakers to inform your audience on a specific topic in a short video. Extracts of the interviews can be used for your "After Movie" or it can be used as a stand alone video to feed your blog or website.
Demander des infos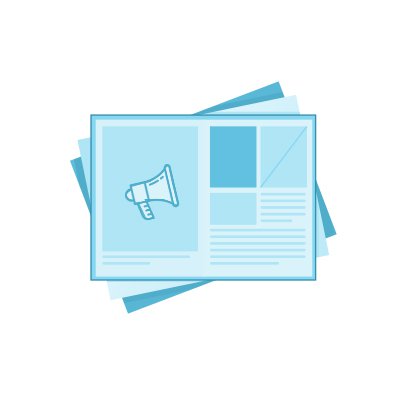 Publicité
Aucune description disponible.
Demander des infos
Quelques chiffres à propos de l'agence
Recommandations de Clients'
Parcourez les dernières recommandations envoyées par nos clients
recommandation(s) postée(s)
Laissez-nous vous guider vers la bonne agence
Du web design aux campagnes de pub, nous vous guidons vers les agences qui répondent à vos besoins et budget. Comparez-les et sélectionnez celle qui vous convient le mieux.
Trouver mon agence
100 % gratuit - Les frais sont pris en charge par les agences voulant collaborer avec vous.