A propos de Panenka76 / WebComrades
Ce profil a été vérifié par l'agence
Description
PANENKA76 is a Belgian tech company, offering sports technology products for international media publishers, sports federationsand leading brands engaging actively in sports sponsorships. App developers and sportsbook operators are welcome for livescore data and engagement tools for their apps. Our cross-media solutions have scored in international apps and projects and are available for all your digital products.

As experts in sports applications, widgets and livescore components, we guide you from concept over development towards the timely launch of your project. Even after the app launch, we offer you app store optimization (ASO) that will make a big difference in reaching your target audience and accelerates the onboarding of new users. Launching an app is not the end of our mission, it is just the beginning of a rollercoaster with tons of opportunities and challenges in mobile and digital brand marketing. Clients we have worked with: AB InBev, Golazo, Belgian Pro League, Unibet, Bwin, Standard de Liège, Cercle Brugge, KV Mechelen, SX Eindhoven and more. - www.panenka76.com

WEBCOMRADES is an independent elite squad of mobile experts in native app development & back-end architecture. We deploy fast, manage a small chain-of-command and are selective in the projects we commit to. Most of us work remotely, but we do have shared offices in Leuven, Eindhoven & Cartagena de Indias. We have been rolling out strategic mobile apps for international clients since 2010. Clients we have worked with: Clearchannel, Telefonica/O2, Samsung, BuzziSpace, Insilencio, Voka, Brussels Airport and more. - www.webcomrades.com

 
Services offerts
Nous sommes actifs dans différents secteurs.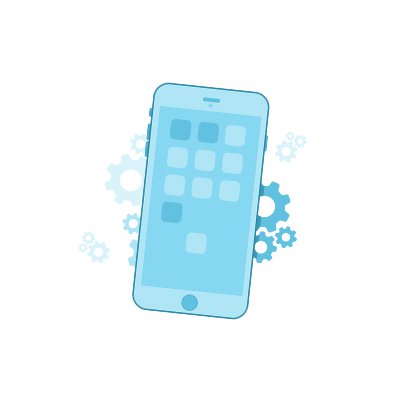 Application mobile
Native mobile application development for iOS and Android. We help you from concept, over design, development and launch. After the app is launched, the real work starts for you as a client. We will guide you with the necessary metrics to make your app a success. We have an expertise in media and sports and can offer you solutions in the following areas: - native app development & design - mobile media publishing - beacon technology - livescore and sports data integrations - ASO app store optimizations - hosted solutions for sports and media brands - and more...
Demander des infos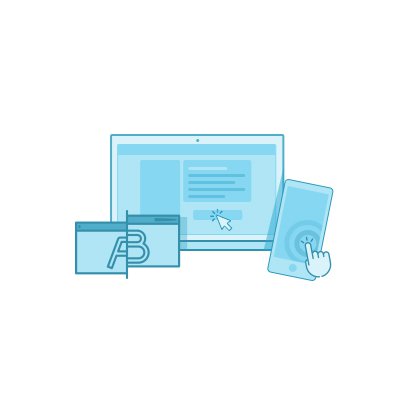 Application web
Back-end data architecture.
Demander des infos
Quelques chiffres à propos de l'agence
Réalisations précédentes
Jetez un oeil aux dernière réalisations crées pour nos clients
2 réalisation(s) ajoutée(s)
Manchester United App by Bwin
novembre 2016
novembre 2016
Manchester United App by Bwin
Panenka76 made an experimental, strategic livescore concept for Bwin, in co-operation with Manchester United and Man Utd IP. An app concept that due to NDAs can't be explained in full here, but mainly focussed on the live experience and livescore components built in-house at Panenka76.
Besides an intelligent livescore interaction, the app was one of the first concept apps where bet slips were directly integrated inside a third-party native app. Most operators prefer to build one app that rules them all: packing casino, sportsbook, poker and games all-in-one. We feel that many opportunities in team sponsorships are not being used, due to legal, political, financial or lack of manpower reasons. And that's a pitty.
Panenka76 succeeded in making an app where betting was possible due to a deep integration of the betting API in a Manchester United fan environment. An app that perfectly has an existence besides the official Manchester United app, but offering an additional livescore experience and sportsbook integration. (Read: betting in the app, without leaving the app or being redirected to a mobile website)
Free tip We believe that sportsbook operators should focus on tailored, fan-based gambling apps, offering exclusive promotions, specific odds, special markets, and a more detailed livescore experience than in just any random livescore app.
Why? Fan apps give sportsbook operators the opportunity to experiment with content, offers or features, before they are released in the overall company sportsbook offer. If it works on "team level", it might work on "league level too". So, do you have a sponsorship with a team? Are you only getting some visibility in the weekly newsletter and some logos on the website? Then it's time to make your sponsorship an active lead generator with a team-based gaming app.
En savoir plus
Jupiler Pro League - official app
novembre 2016
novembre 2016
Jupiler Pro League - official app
Our Red Devils did not win the EURO2016, but we -Belgians- are convinced that the best is yet to come. Though most national team players are active in the Premier League, Ligue 1, Serie A or La Liga, their roots go back to the Belgian Jupiler Pro League.
Panenka76 made a brand new mobile app, from the ground up, with tons of new features and improvements…and still cool stuff to come during season 2016-2017, our Belgian Jupiler Pro League worthy.
This totally new app has everyting you could expect from an official football league app*: – official livescore of the Jupiler Pro League – all matches & fixtures listed-up in detail – detailed statistics before, during and after the game – live commentary by professional journalists (checking their sources – not just the rumours) – the official videos and reports on all the games in the Belgian Jupiler Pro League (yes the official videos as seen on TV) (so no ripping, scraping, linking to low res video captures – just the real deal) – all team & player details and specific team news.
But also: – news notifications, not for all, just for the team(s) you support. – livescore notifications – match pressure or barometer graphs to feel the game even better and there is more, but let's find out yourself…
Panenka76 has an offering for leagues, clubs and teams to easily roll-out native apps.
En savoir plus
Recommandations de Clients'
Parcourez les dernières recommandations envoyées par nos clients
recommandation(s) postée(s)
Laissez-nous vous guider vers la bonne agence
Du web design aux campagnes de pub, nous vous guidons vers les agences qui répondent à vos besoins et budget. Comparez-les et sélectionnez celle qui vous convient le mieux.
Trouver mon agence
100 % gratuit - Les frais sont pris en charge par les agences voulant collaborer avec vous.