Découvrez et parcourez l'ensemble de notre catalogue d'agences.
Postez un nouveau projet dès maintenant et trouvez les agences qui correspondent à vos besoins.
Laissez nos conseillers vous aider à choisir l'agence la plus adaptée à votre projet.
Parcourir la liste des fournisseurs
Recherchez parmi les 38 000 prestataires de services talentueux de notre base et collaborez avec les meilleurs pour vos besoins spécifiques.
Laissez les agences venir à vous
Décrivez vos besoins dans un court briefing contenant vos besoins et contraintes. Partagez-le aux agences que nous vous suggérons et attendez leur réponse.
Un processus simple, rapide et agile
Informations complètes et actualisées sur le marché
Assistance personnelle
En savoir plus
Nos conseillers vous guident vers la bonne agence pour votre projet
Laissez nos conseillers vous aider à sélectionner les agences les plus adaptées et lancer votre projet avec le meilleur partenaire.
En savoir plus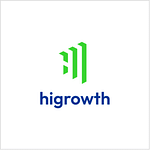 ---
Higrowth
Gand, Belgique
Stronger, better, faster scalable growth
Who we are Higrowth is a data-driven digital marketing agency that helps purpose-driven companies accelerate digital growth , at a rapid pace, using data. We do this by: 1. Conducting various growth experiments 2. Implementing the data into the marketing strategy 3. Scaling the marketing tactics that generate positive ROI We help you achieve your goals by aligning people, data, marketing and technology. The goal We increase revenues and drastically reduce waste in advertising costs and media budget.
---
Services
4 services offerts par Higrowth
Nom du service
---
Avis clients connexes
---
À partir de
---
---
---
Équipe
6 membres dans l'équipe de Higrowth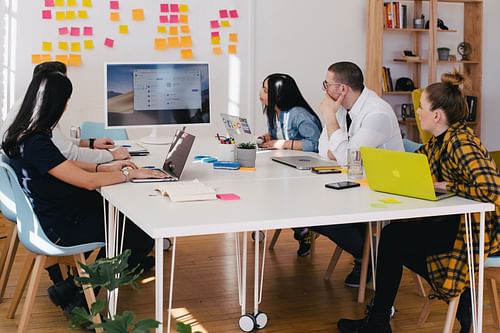 Histoire
We used to be IVLP Group. Even though our look is refreshed, our DNA stays the same: We create and execute custom-built growth experiments, implement data in the marketing strategy and scale the marketing tactics that generate positive ROI.
---
Récompenses
Higrowth a été récompensé 5 fois
Sortlist Agency of Tomorrow Runner Up 2022
2022-03-01
Certified Facebook Business
2021-11-30
Certified Google Ads
2019-10-01
Aanwezigheid Conversation Starter
2021-12-01
Aanwezigheid Work Smarter 2021
2021-09-01
---
Avis clients
8 Avis clients pour Higrowth
Victor Lim
General manager chez Maze recall
Service
Publicité en ligne
Isabella and her team are a bunch of incredibly talented and passionate professionals who have done an amazing job helping us establish a digital presence. They managed to reduce our FB and Google CPC by 100% compared to our old agency. And increased traffic + quality leads by over +350%. Best of all, IVLP Group has a dedicated and responsive team that is open to ideas! Truly grateful for all their efforts in making our business a success today!
---
Patrick Katz
Marketing Director chez Recall
Service
Stratégie de contenu
Working with Isabella and her team has been an amazing experience! We were truly impressed! Their marketing strategy produced definitive and solid results. Everything was organized to perfection and delivered very systematically. Our brand awareness campaign resulted in +55% growth. Isabella was always there to support us in case of an emergency.
---
Emma de Smet
Senior Marketing Manager chez Clay
It's been refreshing working with a collaborative agency team that understands our market area. We were very impressed with the progressive campaign and thought it spoke volumes to the reality of our business. Together, we've launched fun, relevant campaigns that captured our clients' attention and business
---
Vous avez travaillé avec Higrowth?
Partagez votre expérience avec nous.
---
Contact
Coordonnées de Higrowth
Détails
---
---
Siège social

Gaston Crommenlaan 8, Ghent, Belgium
---