Hybrid
Agence spécialisée en Publicité en ligne, Référencement naturel.
Profil
vérifié par l'agence
Contacter Hybrid
A propos de Hybrid
Ce profil a été vérifié par l'agence
Description
De digitale partner die je groei ondersteunt

De digitale wereld evolueert steeds sneller. Het is moeilijker dan ooit om je online marketing succesvol te runnen. Bij Hybrid willen we ervoor zorgen dat jij kunt focussen op wat écht telt: de groei van je business. We stellen je in staat om altijd kort op de bal te spelen in het digitale speelveld, binnen je middelen en mét maximum resultaat.

Altijd de juiste digitale skills, synchroon met je bedrijfsnoden

Net als jouw doelen continu evolueren, doet de technologie dat ook. Hybrid biedt hierop een antwoord met flexibele ondersteuning voor je digitale projecten. We bekijken samen welke competenties je nodig hebt en zorgen voor de hybride surplus. Met de ideale invulling van je digitale team als resultaat.

Onze Hybrid-experts worden een volwaardig deel van je bedrijf. Team as a Service dus, oftewel TaaS. Welke rol je ook nodig hebt, je schakelt ons in op de manier die jij verkiest - strategisch of uitvoerend, als challenger of support. Ook de samenwerking is op maat: enkele dagen per maand of bijna fulltime, vanop afstand of in-house, in tandem met je eigen team of je agency.

 

Onze expertise

Een digitale strategie op maat van jouw doelstellingen, steeds met focus op resultaat.

Audits | Digital roadmap | Workshops

Data Visualisatie en Analyse

Meten is weten. Weten doet bijsturen. Bijsturen resulteert in groei. Groei, daar doen we het voor.

Tracking / Analytics / Dashboarding

Wij bouwen websites en apps die werken… en dan bedoelen we niet enkel technisch.

Project Analyse | UX/UI Design | Development | Hosting | Support & onderhoud | Online marketing

Niet enkel het juiste doelpubliek aantrekken maar ze daarna ook overtuigen.

Paid advertising | SEO | Email & marketing automation | Conversion optimization | Social | Content marketing

 
Services offerts
Nous sommes actifs dans différents secteurs.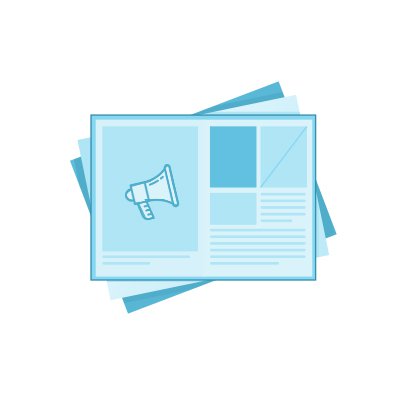 Publicité en ligne
Online Marketing By combining the right tools, we can make sure that your product or service has a good online presence. We have enough tricks up our sleeve, so that when a specific combination does not generate sufficient organic reach or requires an extra boost, there is no need to worry. By implementing advertising, we can successfully generate more traffic to a specific page or give more visibility to a social posting. Social advertising entails much more than boosting a Facebook post. A post can be sponsored in several formats and can be targeted differently. Also different channels such as Twitter, Instagram, YouTube and LinkedIn have interesting possibilities for advertising. Where SEO offers a sustainable and long term solution to stay above the radar, SEA offers a short term solution to generate more visitors. Via AdWords we make sure that for a specific daily budget you generate more traffic to your website. Next to that, we pay sufficient attention to display advertising. With banners you can easily reach your target audience online; and it's important not to forget mobile advertising! With contextual marketing we personalize the advertising as much as possible by use of the available data. It is important to keep people who already have been in touch with your brand, hooked. It is necessary to make use of retargeting, which means trying to reach you visitors again by use of online advertising. In the case of remarketing we keep into account the phase of the sales funnel wherein the visitor left the website. For instance, when a visitor left the website just before downloading the ebook, we will showcase another display than when the visitor left after reading the service page. Marketing automation also plays an important role these days. By defining triggers such as subscription, birthday, purchase, download, putting an order, automated messages can be sent to the users. The automation of the relevant content leads to an increase of leads and eventually to an increased conversion. There are other possibilities to generate more leads. Affiliate marketing, for instance, is very interesting if you do not wish to pay for every impressions or interaction, but solely when there is an actual conversion. Behind this type of advertising obviously lies a specific strategy. It is all about find the perfect blend of outbound and inbound marketing. We analyse the online behaviour of potential customers and anticipate in real-time on their needs.
Demander des infos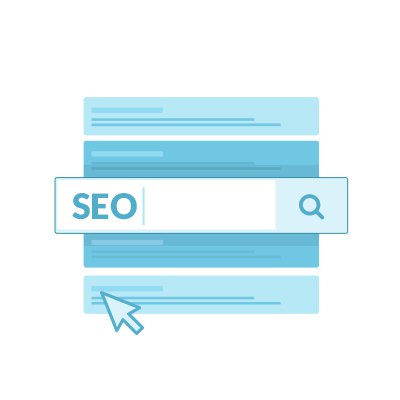 Référencement naturel
Aucune description disponible.
Demander des infos
Quelques chiffres à propos de l'agence
Réalisations précédentes
Jetez un oeil aux dernière réalisations crées pour nos clients
6 réalisation(s) ajoutée(s)
Recommandations de Clients'
Parcourez les dernières recommandations envoyées par nos clients
recommandation(s) postée(s)
Laissez-nous vous guider vers la bonne agence
Du web design aux campagnes de pub, nous vous guidons vers les agences qui répondent à vos besoins et budget. Comparez-les et sélectionnez celle qui vous convient le mieux.
J'ai besoin d'une agence
100 % gratuit - Les frais sont pris en charge par les agences voulant collaborer avec vous.