Découvrez et parcourez l'ensemble de notre catalogue d'agences.
Postez un nouveau projet dès maintenant et trouvez les agences qui correspondent à vos besoins.
Laissez nos conseillers vous aider à choisir l'agence la plus adaptée à votre projet.
Parcourir la liste des fournisseurs
Recherchez parmi les 38 000 prestataires de services talentueux de notre base et collaborez avec les meilleurs pour vos besoins spécifiques.
Laissez les agences venir à vous
Décrivez vos besoins dans un court briefing contenant vos besoins et contraintes. Partagez-le aux agences que nous vous suggérons et attendez leur réponse.
Un processus simple, rapide et agile
Informations complètes et actualisées sur le marché
Assistance personnelle
En savoir plus
Nos conseillers vous guident vers la bonne agence pour votre projet
Laissez nos conseillers vous aider à sélectionner les agences les plus adaptées et lancer votre projet avec le meilleur partenaire.
En savoir plus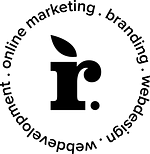 ---
Root Agency
Gingelom, Belgique
Your dedicated digital marketing, design & development team.
Root Agency is the dedicated digital marketing, design & webdevelopment team that marketing managers & business owners dream of . We're here to take your existing marketing to the next level with our digital & branding expertise. Just getting started? Then we'll launch your new brand with a bang. We love making a positive impact for our clients, big and small , with our campaigns. We work with SMB's as well as StartUps & Scale-Ups . Both nationally & internationally. To date we have had the pleasure of working in the following industries: Retail Energy Biotech Hospitality Food & Drinks Pharmaceuticals Culture & Events Higher Education Professional Services Industry & Manufacturing Real Estate & Project Development Our core values Full transparency A full-service approach Focused on real measurable results Working with clients, instead of for them Our expertises: E-commerce Graphic Design Digital Strategy Lead Generation Website Creation Online Advertising Marketing Automation Branding & Visual Identity ======================================== Nederlands ======================================== Root Agency is het dedicated team voor digitale marketing, design & webdevelopment waar marketingmanagers & bedrijfseigenaars van dromen. Wij zijn er om je bestaande marketing naar een hoger niveau te tillen met onze digitale & branding expertise. Ga je pas van start met een nieuwe business of brand? Dan lanceren we jou met een knal. Wij houden ervan om met onze campagnes een positieve impact te maken voor onze klanten, groot en klein. Root Agency werkt met KMO's als met StartUps & Scale-Ups. Zowel nationaal als internationaal. Tot nu toe hebben wij het genoegen gehad om in de volgende sectoren te werken: Detailhandel Energie Biotechnologie Hospitality Food & Drinks Farmaceutica Cultuur & Evenementen Hoger Onderwijs Professionele Diensten Industrie & Productie Vastgoed & Projectontwikkeling Onze kernwaarden Volledige transparantie Een full-service aanpak Gericht op echte meetbare resultaten Met klanten werken, in plaats van voor hen Onze expertises: E-commerce Grafisch ontwerp Digitale strategie Lead generation Website creatie Online reclame Marketing automatisering Branding & visuele identiteit
---
Services
8 services offerts par Root Agency
Nom du service
---
Avis clients connexes
---
À partir de
---
---
---
Équipe
5 membres dans l'équipe de Root Agency

Histoire
Root Agency was founded in 2016 with a specific goal in mind: Helping other businesses grow with a full-service digital marketing approach. We want to be your one-stop-shop that takes care of strategy, design, copywriting, development, advertising and reporting. Saving you the time of looking for multiple partners.
---
Récompenses
Root Agency a été récompensé 5 fois
Keynote Lead Nurturing & Marketing Automation voor 800+ aanwezigen
2021-03-01
Keynote
---
MIJNLEUVEN magazine Interview
2017-04-30
Interview
Hubspot Certification & Partner Agency
2018-10-01
Partnerships
LeadInfo Partner
2020-04-01
Partnerships
---
Avis clients
7 Avis clients pour Root Agency
MaximeK
Business owner chez Phixum
Service
Stratégie digitale
Quel était l'objectif de votre collaboration ?In de eerste plaats kwam ik met Root Agency in contact voor het uitwerken van een digitale strategie. Na de goede brainstorms blijft ook de communicatie onderling zeer vlot. Daarna starte Root Agency met het opzetten en onderhouden van doorlopende social media. Waar opnieuw snelle en duidelijke communicatie een meerwaarde is. Tussendoor werken ze (op aanvraag) nog aparte focus campagnes uit en voeren deze ook zéér correct, volgens afspraken EN budget uit.
Qu'avez-vous le plus apprécié pendant votre collaboration ?Root Agency (Bjorn) is vlot bereikbaar, zéér "down to earth" en kan heel snel schakelen.
MaximeK recommande cette agence
---
Veerle Vandevorst
Sales & Marketing Coordinator chez Luminus Solutions
Service
Création de site internet
Secteur
Biens et services industriels
Quel était l'objectif de votre collaboration ?Wij hebben beroep gedaan op RootAgency voor het ontwikkelen van onze nieuwe company website
Qu'avez-vous le plus apprécié pendant votre collaboration ?Zij denken echt met je mee en staan open voor eigen inbreng en ideeën
Veerle Vandevorst recommande cette agence
---
Jonatan Neven
Bedrijfsleider chez NEVEN ramen en deuren
Service
Image de marque & branding
Quel était l'objectif de votre collaboration ?Branding voor een nieuw bedrijf in buitenschrijnwerk. Bjorn gaf ook (onmiddellijke) ondersteuning toen we een faling hadden in onze website. Hier zijn we hem zeer dankbaar voor.
Qu'avez-vous le plus apprécié pendant votre collaboration ?De 'normale' gang van communiceren. Ik ken Bjorn van op de Hogeschool en weet dat je bij hem/hen in goede handen bent. Ook met Jonas verliep de communicatie zeer aangenaam.
Jonatan Neven recommande cette agence
---
Vous avez travaillé avec Root Agency?
Partagez votre expérience avec nous.
---
Contact
Coordonnées de Root Agency