Découvrez et parcourez l'ensemble de notre catalogue d'agences.
Postez un nouveau projet dès maintenant et trouvez les agences qui correspondent à vos besoins.
Laissez nos conseillers vous aider à choisir l'agence la plus adaptée à votre projet.
Parcourir la liste des fournisseurs
Recherchez parmi les 38 000 prestataires de services talentueux de notre base et collaborez avec les meilleurs pour vos besoins spécifiques.
Laissez les agences venir à vous
Décrivez vos besoins dans un court briefing contenant vos besoins et contraintes. Partagez-le aux agences que nous vous suggérons et attendez leur réponse.
Un processus simple, rapide et agile
Informations complètes et actualisées sur le marché
Assistance personnelle
En savoir plus
Nos conseillers vous guident vers la bonne agence pour votre projet
Laissez nos conseillers vous aider à sélectionner les agences les plus adaptées et lancer votre projet avec le meilleur partenaire.
En savoir plus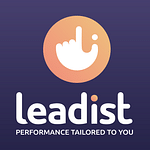 ---
LEADIST & Gravity Influencers
Bruxelles, Belgique
SERVICE LEADIST : A tailor-made solution where everyone ends up being a winner We believe that every client is unique and, therefore, requires a custom-made program that answers his expectations and his needs. Partnering with you, our job will be to analyze all your conversion funnels and to give you advice on how to efficiently create value and promote your business. We will manage your online campaigns and implement A/B testings, as well as develop new & innovative ways to generate results. We will conceptualize new methods to produce customer loyalty, increase your redemption rate and give your business more visibility and notoriety (SEA, All social platforms, affiliation, mobile, programmatic) Our Clients : Bpost, Axa, Skoda, Orange, Treetop Online our method: 1-Business Model Audit We are convinced that a good understanding of your work methods and needs is crucial to an efficient collaboration. Knowing what you do, who you are and what you wish to achieve, will allow us to tailor and implement the right strategy for your campaigns and, therefore, generate greater and better results. In order to accomplish this, our job will be to analyze your previous results and conversion funnels and then decide which improvements can be made to optimize your campaigns and reach your objectives. 2- Implementation of new solutions and A/B testings We will implement your campaigns and manage relationships with media partners. We'll define when to use multivariate testing OR A/B testings and when to create new and personalized content to improve your online communication. Our pay-per-performance business model is your key to success. You will only have to pay us for the results you get. This is your guarantee that we only do what's best for your campaigns. 3- Analysis and optimization Together we will define new ways to create value for your business. Our team will manage your account on a daily basis: monitor your campaign's results analyze the data send you reports as well as suggest improvements and new innovative ideas for you to get better results. As we want to engage in a long-term partnership with you, we'll adjust your campaign depending on your results so that it stays custom-made and efficient from beginning to end. You will get an "always-on" innovative program, that performs year after year. We build, manage and optimize all types of digital marketing challenges for our clients (we gather expertise in SEA, affiliation, social media, mobile marketing, native ads and attribution marketing). We also have a micro influence platform and mobile app called Gravity to help our clients get deeper into influence marketing. ENJOY GRAVITY'S SERVICES: Thanks to Gravity, take advantage of word-of-mouth and of influence marketing. Connect directly with selected influencers who will share your brand and products, making a bigger impact in their engaged communities on social media. We offer an All in one service for brands and agencies who wants to develop influence marketing in their mix média: 1 - Develop an innovative strategy that fits with the world of marketing influence (sector benchmark and competing brands) 2- Targeted Influencers Quality guaranteed! All influencers are verified, our metrics and data allows us to match your brand with the right partner! 3- Planning and Schedule We plan out your campaigns with your influencers (negotiations, plan, timing). 4- Metric data results, analyses, reports We send you complete reporting for your campaigns, from top influencers to number of views, clicks and engagement rate. 5 - Daily management of the campaign Our dedicated team guides you with micro influence best practices and helps you to optimize your campaigns. 6 - Advice and optimization We help you define a long term strategy using your results and objectives. More than 75% of our clients decide to work on a long-term basis with Gravity after their test campaign. We use an Influencer Marketing platform that gives us access to millions of Influencer profiles. This enables us to find different Influencers according to the themes of the profile for example Lifestyle, Fashion, Fitness, Travel, Family, Interior design and so many others. Our platform also provides us with detailed statistics on the audience type, meaning the type of followers the Influencers have. From a percentage of real people, fellow influencers to mass followers who mainly follow millions of accounts and last there are suspicious accounts that are mostly bought followers. Influencers use this as a way of giving false impression to the public and companies that they have a large following this way they can attract different brands & opportunities. We also get a view on specific characteristics such as the country they are from, their age, gender, the average engagement rate they have on different topics, we even get a deep analysis of the community of our influencers and also about the nationality ratio their community has. This technology allows us to guarantee to our clients that the Influencers that we are proposing them to collaborate on their campaign are of great quality and a perfect match for them.
---
Services
12 services offerts par LEADIST & Gravity Influencers
Nom du service
---
Avis clients connexes
---
À partir de
---
---
---
Équipe
5 membres dans l'équipe de LEADIST & Gravity Influencers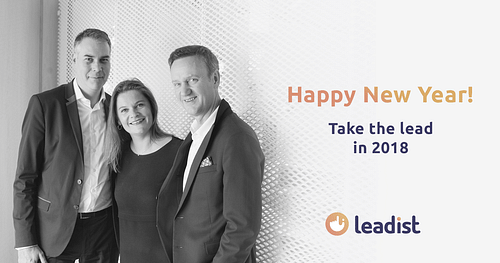 ---
Récompenses
LEADIST & Gravity Influencers a été récompensé 0 fois
---
Avis clients
13 Avis clients pour LEADIST & Gravity Influencers
Calais Josephine
Country manager chez Difac
Service
Stratégie digitale
Quel était l'objectif de votre collaboration ?Find New customer and be available to get business With contact qualified
Qu'avez-vous le plus apprécié pendant votre collaboration ?verry professionnel and human collaboration
Y a-t-il des domaines où l'agence peut s'améliorer ?Ras
Calais Josephine recommande cette agence
---
Marine Vieuille
Digital manager chez Monoprix Online
Service
Stratégie digitale
Secteur
Accessoires & vêtements
Quel était l'objectif de votre collaboration ?Create a website and a digital and marketing strategy
Qu'avez-vous le plus apprécié pendant votre collaboration ?The agency is very proactive and give full services
Marine Vieuille recommande cette agence
---
Marion
Zero waste coach chez Green happiness coaching
Service
Stratégie digitale
Quel était l'objectif de votre collaboration ?Advise about online strategy for my new business about zéro waste lifestyle coaching
Qu'avez-vous le plus apprécié pendant votre collaboration ?Professionalim and enthousiasm of the entire team.
Y a-t-il des domaines où l'agence peut s'améliorer ?N.a
Marion recommande cette agence
---
Vous avez travaillé avec LEADIST & Gravity Influencers?
Partagez votre expérience avec nous.
---
Contact
Coordonnées de LEADIST & Gravity Influencers
Détails
---
---
Siège social

Rue de la Grosse-Tour 3, 1000 Bruxelles, Belgium
---