Découvrez et parcourez l'ensemble de notre catalogue d'agences.
Postez un nouveau projet dès maintenant et trouvez les agences qui correspondent à vos besoins.
Laissez nos conseillers vous aider à choisir l'agence la plus adaptée à votre projet.
Parcourir la liste des fournisseurs
Recherchez parmi les 38 000 prestataires de services talentueux de notre base et collaborez avec les meilleurs pour vos besoins spécifiques.
Laissez les agences venir à vous
Décrivez vos besoins dans un court briefing contenant vos besoins et contraintes. Partagez-le aux agences que nous vous suggérons et attendez leur réponse.
Un processus simple, rapide et agile
Informations complètes et actualisées sur le marché
Assistance personnelle
En savoir plus
Nos conseillers vous guident vers la bonne agence pour votre projet
Laissez nos conseillers vous aider à sélectionner les agences les plus adaptées et lancer votre projet avec le meilleur partenaire.
En savoir plus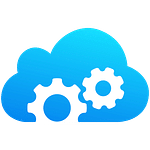 ---
JohanClaeys.com
Ternat, Belgique
Helping business owners train and/or their staff to think strategically when it comes to email marketing automation and business automation. Working together on developing a real route with clearly defined stepping stones so that everyone understands the objectives, by bringing team members into a training process that allows them to move at their own rate, but all in the same direction. As A Trusted Advisor , I Can Help Build Your Own Skills To: Build traffic and awareness to your website Keep people on your website after they read the first content by writing stuff people are looking for, getting above your direct competitors for the content on Google searches. Make An  Incredible Resource  Of Your Mailing Lists Are you looking to turn awareness and hard-earned website traffic into a workable table of leads in your database? I can help you with automated list building and collecting emails through business conversion optimised landing pages, webinar registration pages, squeeze pages, training opt-ins, conversation opt-ins, multi-channel messaging, email sign-ups and many more.  Create  Intimacy And Build Trust  When Dealing With Contacts Do you want email autoresponders that will have your subscribers engaged and help you better understand. Don't lose your subscribers, instead get to know them by creating intimacy and building trust through email autoresponder sequences.   Build educational sequences and set link triggers in emails that point to offerings that are of value to your subscribers. I help you turn your leads into high-quality sales conversations. Give Clear direction to Your Email Marketing Efforts Do you know where you are heading with email marketing? I can help you in the process of laying out your path of stepping stones and campaign goals that give direction to what you want to achieve with your email marketing efforts. Layout stepping stones that reach campaign goals that are a right fit for your business and make sure in the process your subscribers achieve theirs. Basically, you'll be coached to implement your online marketing. Via robust systems for collecting and managing emails in order to nurture contacts and turn them into loyal followers. I help people develop Lists, Tagging and Automation that will turn a jumble of collected emails into a valuable Contact Directory to maintain contacts without spamming. I also offer SEO fundamentals, to help clients prioritise where their attention should be on SEO in order to improve their website visibility and traffic. Fluent in English / Dutch and French
1 personne dans leur équipe
Parle Allemand, Anglais, Français, Néerlandais
Travaille à distance à travers le monde
Membre Sortlist depuis 2018
Fondée en 2017
Aucun avis client pour le moment
Soyez le premier à en ajouter un
---
Services
4 services offerts par JohanClaeys.com
Nom du service
---
Avis clients connexes
---
À partir de
---
---
---
Équipe
1 membre dans l'équipe de JohanClaeys.com.
---
Récompenses
JohanClaeys.com a été récompensé 0 fois
---
Avis clients
Pas de recommendation pour JohanClaeys.com pour le moment
Vous avez travaillé avec JohanClaeys.com?
Partagez votre expérience avec nous.
---
Contact
Coordonnées de JohanClaeys.com
Détails
---
http://www.johanclaeys.com
---
Siège social

Driesweg 9, 1742 Ternat, Belgium
---