Découvrez et parcourez l'ensemble de notre catalogue d'agences.
Postez un nouveau projet dès maintenant et trouvez les agences qui correspondent à vos besoins.
Laissez nos conseillers vous aider à choisir l'agence la plus adaptée à votre projet.
Parcourir la liste des fournisseurs
Recherchez parmi les 38 000 prestataires de services talentueux de notre base et collaborez avec les meilleurs pour vos besoins spécifiques.
Laissez les agences venir à vous
Décrivez vos besoins dans un court briefing contenant vos besoins et contraintes. Partagez-le aux agences que nous vous suggérons et attendez leur réponse.
Un processus simple, rapide et agile
Informations complètes et actualisées sur le marché
Assistance personnelle
En savoir plus
Nos conseillers vous guident vers la bonne agence pour votre projet
Laissez nos conseillers vous aider à sélectionner les agences les plus adaptées et lancer votre projet avec le meilleur partenaire.
En savoir plus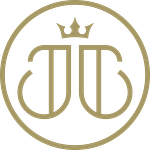 ---
JamesBold.agency
Malines, Belgique
Probably the world's boldest agency.
James Bold agency combineert elegante branding, webdesign en online marketing met een gesofisticeerde merkstrategie. Verwacht van ons zeker geen gehuurde confectiesmoking, maar scherp maatwerk met een gedurfde, Italiaanse snit. Het is onze missie om jouw onderneming of start-up boven het maaiveld te laten uitkomen en op een duurzame manier te doen groeien. Dit realiseren we door het creëren van een sterke visuele identiteit die de bedrijfsfilosofie van je organisatie op een pakkende wijze uitdraagt. Alles start met een intakegesprek waarin we een duidelijk beeld krijgen over je wensen en visie. Vervolgens gaan onze agents aan de slag om een voorstel uit te werken dat jouw stoutste verwachtingen overtreft. Je merkt het, we leggen de lat graag hoog. Is er een match? Dan schiet ons team van gepassioneerde vakspecialisten meteen in actie! We zorgen voor een snelle opvolging, directe communicatie en een professioneel eindresultaat — shaken, not stirred. 🍸
Aucun avis client pour le moment
Soyez le premier à en ajouter un
---
Services
19 services offerts par JamesBold.agency
Nom du service
---
Avis clients connexes
---
À partir de
---
---
---
Équipe
8 membres dans l'équipe de JamesBold.agency
---
Récompenses
JamesBold.agency a été récompensé 0 fois
---
Avis clients
Pas de recommendation pour JamesBold.agency pour le moment
Vous avez travaillé avec JamesBold.agency?
Partagez votre expérience avec nous.
---
Contact
Coordonnées de JamesBold.agency
Détails
---
---
Siège social

Kon. Astridlaan 31, 2800 Mechelen, Belgium
---