idloom
Agence spécialisée en Création de site internet, Evénementiel.
Profil
vérifié par l'agence
Contacter idloom
A propos de idloom
Ce profil a été vérifié par l'agence
Description
As experts in corporate digital communication, we have the particularity of offering a unique combination of technological, marketing, and management expertise. We apprehend digital communication as a whole to achieve maximal value creation for our clients, and therefore offer state of the art software solutions tailored to their needs along with customized support and consulting.
Our software offering currently consists in 2 products:
idloom-events™ - a state of the art event management platform
idloom-wall™ - a fully customizable social intra/extra-net
Alongside our software products, we offer customized support and consulting under our branch idloom-consulting™, as well as diversified personalised services. We tackle complex problems with a systematic approach, combining creativity, originality, and structure.
At idloom®, we take great pride in optimizing the way our clients connect, share, and work together in the digital world.
Récompenses ou Nominations
stars
Capterra - Top Ten Event Management Software Products
2017
Most User-Friendly (7th) & Most Affordable (4th)
Services offerts
Nous sommes actifs dans différents secteurs.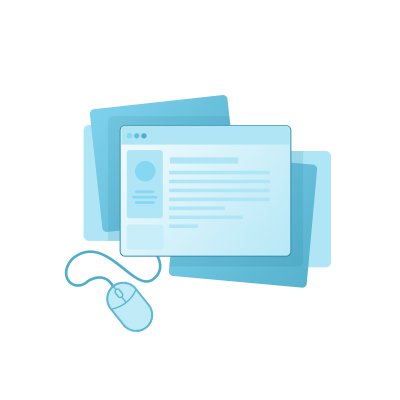 Création de site internet
Corporate websites Corporate websites have become the cornerstone of any organisation. Across industries and businesses, websites are the main point of contact between an organisation and its customers or members. They convey the company image, give information about products and services… Their quality has a direct and measurable impact on an organisations' success. As specialists in corporate communications, a large part of idloom's job is to create and optimize state-of-the-art websites for its clients, of all horizons. Our expertise ranges from complex international corporate websites to smaller websites and web applications. We consider each job as unique, and create hand in hand with our clients the solutions that perfectly suit their needs. A strategic, business-driven approach At the beginning of each project, idloom makes a thorough analysis of your organisation's needs and objectives in order to clearly define the scope of the project, along with an extensive assessment of your competitive landscape. Beyond this critically important analysis, we discuss and think with our clients about their ultimate vision and where they see themselves evolving in the future. This broad analysis allows us to clearly define the scale, scope, and specifics of each project. This truly separates idloom from competition: we are strategic thinkers, using technology to reach goals and develop businesses, not the other way around. From idea to delivery After this preliminary step, we dive into the website creation itself. We work hand in hand with you to define the perfect design to use, the features that need to be included, the best CMS to use… Idloom is a one-stop shop: all these steps are done internally with our team of experts, from design to final delivery, and every step inbetween. All our creations are fully responsive, and a particular attention is given to ergonomics and user experience. Future-proof idloom isn't just about creating standard websites and systems. Because of our deep industry knowledge and expertise, we work together with our clients to develop websites that truly answer their specific industries' requirements. We apprehend businesses' online presence as a whole, and go ahead and beyond any other website developer. Our sites are state-of-the-art, future-proof machines. We go the extra mile and create solutions that we can truly be proud of.
Demander des infos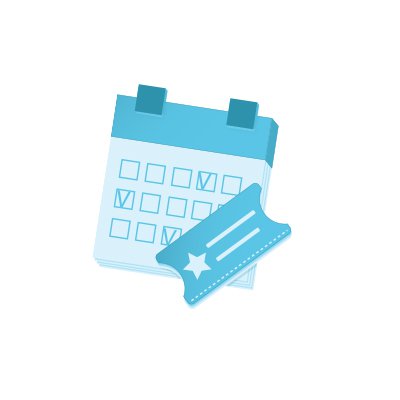 Evénementiel
Making a success of your event is an exciting though sometimes exhausting challenge. idloom-events is a complete and professional tool that manages and automates all key aspects of event management: creation of a dedicated website, registrations, reservations, payments, etc. Say goodbye to the stress and headaches with a platform that meets all of your needs and allows your event to go off without a hitch. idloom-events is ideal for companies, associations and institutions of all kinds. www.idloom.com/events
Demander des infos
Quelques chiffres à propos de l'agence
Recommandations de Clients'
Parcourez les dernières recommandations envoyées par nos clients
recommandation(s) postée(s)
Laissez-nous vous guider vers la bonne agence
Du web design aux campagnes de pub, nous vous guidons vers les agences qui répondent à vos besoins et budget. Comparez-les et sélectionnez celle qui vous convient le mieux.
Trouver mon agence
100 % gratuit - Les frais sont pris en charge par les agences voulant collaborer avec vous.