Découvrez et parcourez l'ensemble de notre catalogue d'agences.
Postez un nouveau projet dès maintenant et trouvez les agences qui correspondent à vos besoins.
Laissez nos conseillers vous aider à choisir l'agence la plus adaptée à votre projet.
Parcourir la liste des fournisseurs
Recherchez parmi les 38 000 prestataires de services talentueux de notre base et collaborez avec les meilleurs pour vos besoins spécifiques.
Laissez les agences venir à vous
Décrivez vos besoins dans un court briefing contenant vos besoins et contraintes. Partagez-le aux agences que nous vous suggérons et attendez leur réponse.
Un processus simple, rapide et agile
Informations complètes et actualisées sur le marché
Assistance personnelle
En savoir plus
Nos conseillers vous guident vers la bonne agence pour votre projet
Laissez nos conseillers vous aider à sélectionner les agences les plus adaptées et lancer votre projet avec le meilleur partenaire.
En savoir plus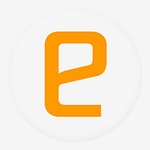 ---
Endare
Gand, Belgique
Your digital innovation partner
We partner with our customers on the journey towards their digital future with fully local, custom-built software solutions. At Endare, we aspire to be your lifelong digital innovation partner. We deliver digital solutions that aren't only successful on a temporary basis, but prove their value for many years to come. We stand for fully local, no-nonsense innovation and aim to boost your business' efficiency, productivity, and competitiveness through a digital switchover. As we focus solely on delivering custom-made, high-quality products, we can say we have profound expertise within our technical area.  Together with your industry knowledge, we create value by understanding your strategy and developing a unique, fitting digital product. We have our eyes focused on the future and what it holds for you, where our team of various personalities and talents will make a great fit for your project! Our services include mobile and web applications (both iOS and Android), UX/UI App Design, Cloud platforms (APIs, databases, integrations, and deployment) and data-driven solutions (AI and Data Analytics). Apart from this, our team is experienced with other technologies as well such as IoT and VR. Be sure to contact us to talk about your specific project! 
---
Services
11 services offerts par Endare
Nom du service
---
Avis clients connexes
---
À partir de
---
---
---
Équipe
33 membres dans l'équipe de Endare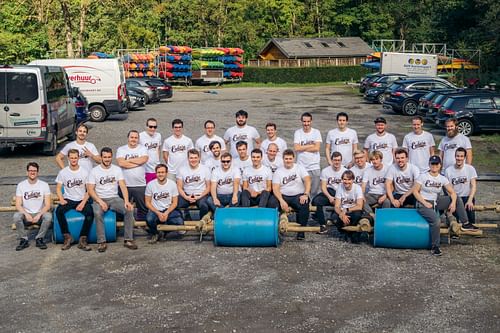 Histoire
Together with our clients, we embrace opportunities and turn them into digital solutions to boost their businesses. Learning new things is one of our passions as well as all kinds of technical innovations. Our team strives to deliver technically strong, high-quality solutions since 2012.
---
Récompenses
Endare a été récompensé 3 fois
Nominated for Trends Gazellen 2022
2022-01-01
Nominated for Trends Gazellen 2021
2021-03-01
Telecom Inspirience Award
2014-12-31
Innovation
---
Avis clients
2 Avis clients pour Endare
Diederik De Bruyn
Quality coordinator inspections chez AquaFlanders
Quel était l'objectif de votre collaboration ?Together with Endare, AquaFlanders has built a new digital platform from scratch. This platform is used by inspectors as well as Flemish municipalities and sewer managers. They can submit, process and consult drinking water and sewerage inspection files. Now that the platform is operational, AquaFlanders and Endare will continue to work together closely to further fine-tune the platform and add new functionalities.
Qu'avez-vous le plus apprécié pendant votre collaboration ?At AquaFlanders we appreciate the close and personal cooperation. This allows us to react rapidly and produce solutions to possible questions or problems. Endare's employees have done an excellent job of familiarising themselves with this project and thus also understand the technical elements of inspections. They actively contribute ideas and identifying potential problems that may arise during development. This significantly reduces the chance of errors.
Endare réponse :
Thanks for the kind words, Diederik! We also love our fantastic partnership!
Diederik De Bruyn recommande cette agence
---
jeroen Van den Bossche
CEO chez Buro International nv
Service
Application mobile
Secteur
Location d'espaces
Quel était l'objectif de votre collaboration ?Endare kreeg de opdracht om onze electrische zitsta werkplekken uit te rusten met een App met 2 doeleinden : reserveringen van een werkplek en onthouden van de persoonlijke instelling van de gebruiker
Qu'avez-vous le plus apprécié pendant votre collaboration ?Endare werkt zeer constructief, snel maar tegelijk efficient en kostbewust. Ze gaan heel ver in het out of the box denken en koppelen hun ideen en concepten aan bestaande andere technoligien. Dus niet alles is per definitie in house ontwikkeling.
Y a-t-il des domaines où l'agence peut s'améliorer ?ze geven te weinig koffie en water tijdens de meetings. na closing had ik toch een etentje verwacht.
jeroen Van den Bossche recommande cette agence
---
Vous avez travaillé avec Endare?
Partagez votre expérience avec nous.
---
Contact
Coordonnées de Endare