Surround yourself with the best agencies
From web design to advertising campaigns, we guide you to the right marketing agencies.
100% free - Fee is charged to agencies willing to collaborate with you.
arrow_downward
They talked about us in the press
1k
Successful collaborations per year
What kind of agencies are selected?
The best ones, but not necessarily the biggest ones.
Shortcut Advertising
What a client said about them:
Deliver a concept to construct a campaign
campaigns coordinator,
The Lift
What a client said about them:
La agencia de marketing The Lift cambió el rumbo de nuestra empresa. En 2016 nos encontramos en una situación bastante difícil debido a la penalización por parte de Google de nuestra página web y contactamos con Oscar García uno de los especialistas que tienen en SEO. Al principio fuimos un poco reticentes a realizar todos los cambios que teníamos que hacer pero finalmente seguimos sus consejos y la página fué recuperando posiciones. Pasamos de una facturación de 30.000€ mensuales a ser líderes del sector y posicionarnos por delanete de grandes empresas. Nos integraron una estrategia SEO, Google Shopping, Remarketing y una estrategia de linkbuilding. La comunicación fué siempre muy buena y muy personalizada. Estamos muy agradecidos a todo el equipo: Natalia, Ale, Joaquim, Oscar, Toni .
CEO,
Coyote
What a client said about them:
Un clan à recommander : créativité, professionnalisme, compréhension des besoins du client, délais respectés. La convivialité en plus.
Secrétaire générale at Secrétariat général de l'Enseignement catholique (SeGEC),
PROFIRST Intl.
What a client said about them:
We have worked in collaboration with Profirst on many different projects over the years. They are always very professional, creative and looking for the slightest detail that will make the perfect set.
Project Manager,
Adjust
What a client said about them:
Digital agency with multiple qualities, with a team at the forefront of technology and able to meet any challenge. Made excellence a priority and always ahead of its competitors. Great atmosphere and very good contact with the team.
UI / UX Designer,
EVO Group
What a client said about them:
Agence sérieuse, communication et travail efficace.
Comptable,
148 - Agence de communication
What a client said about them:
Je n'ai eu que des retours positifs sur le Tumblr, bravo ! Le rendu est très bien, très bon boulot de votre part :)
Dupont Lewis
What a client said about them:
En 2014 Dupont Lewis nous a accompagné dans le développement de l'identité visuelle de notre 1er flagship store dédié à la fabrication et à la vente de bagels homemade, situé en Belgique. Le fait que cet agence soit principalement dédié au monde du FOOD, nous a rassuré sur leur capacité à comprendre nos besoins, nos envies, notre message. Pour nous, en résumé : Une collaboration efficace au niveau créatif et même financier....
Fondateur, gérant,
Superkraft
What a client said about them:
Een super tof, hands-on team waarvoor niets teveel is. Vragen en problemen worden direct aangepakt. Ik ben zeer tevreden van hun service en klantencontact.
Zaakvoerder,
SECONDFLOOR
What a client said about them:
Plusieurs collaborations et toujours aussi agréable !
Co-fondateur,
Socialsky
What a client said about them:
It was an incredible partnership ! Thank you to the Social Sky team for their work.
Product manager,
New Step Media
What a client said about them:
Branding Brand awareness Approaching a new products
Co-founder,
Pixelis
What a client said about them:
Une agence très professionnelle, et des chefs de projets toujours disponibles et à l'écoute. Une vraie réflexion stratégique est apportée sur chaque projet.
Trade Marketing Manager,
Zee Group
What a client said about them:
Une entreprise à taille humaine très professionnelle avec un sens de l'écoute et de l'accompagnement important. Un vrai plaisir de travailler avec Zee Media sur le développement de notre stratégie marketing digital et l'atteinte de nos objectifs commerciaux. Un vrai savoir-faire et de réelles compétences sur le digital. Belle collaboration !
Directeur communication et marketing,
BBS
What a client said about them:
Big Boss Studios a pris charge la refonte de notre environnement numérique (site + app) en répondant Cahier des Charges de façon satisfaisante. Les délais et budgets ont été respectés et la communication avec l'équipe en charge du projet est excellente.
Directeur Numérique,
LaMagnética
What a client said about them:
Empezamos a trabajar con La Magnètica en el año 2009 y desde entonces se ha convertido en un colaborador fundamental en la estrategia digital de la Fundación. Sus servicios van desde la consultoría técnica con informes que nos entregan regularmente y análisis sobre cómo mejorar el posicionamiento SEO a la conceptualización y diseño de nuestras páginas web y sus nuevos apartados y el asesoramiento en todo lo que está relacionado con la comunicación online de la institución. Desde 2014 con la renovación de nuestra página web, por la que La Magnètica trabajó en la conceptualización y optimización del diseño, usabilidad y funcionalidad, y con la publicación del diseño renovado del Catálogo Razonado de Pinturas de Salvador Dalí en diciembre 2017, hemos confiado en una empresa que demuestra su profesionalidad tanto desde el punto de vista de respeto de los tiempos de entrega de los proyectos y del presupuesto acordado, como de la capacidad de entender nuestras necesidades y deseos. Nuestra valoración del trabajo de La Magnètica en los proyectos pasados y en los que actualmente están llevando a cabo con nosotros no puede ser más positiva. We began to work with La Magnètica in 2009. Since then it has become a fundamental collaborator in the digital strategy of the Dalí Foundation. Their services range from technical consultancy (with regular reports and analysis) to SEO improving and conceptualization. They also help us design our web pages and new sections and give us advice on everything related to online communication. In 2014, we updated our website completely. La Magnètica worked on the new design's conceptualization and optimization, on usability and functionality. Another important project was, in December 2017, the launching of the new design of Salvador Dalí's Catalogue Raisonné of Paintings. To do so we relied on a company, La Magnètica, that showed professionalism from the point of view of respect for delivery times and for the agreed budget. They are very good at understanding our needs and wishes. Our opinion of La Magnètica's job in past and future projects with us cannot be more positive.
Digital media,
Icetulip
What a client said about them:
A great team, very professional and on-point! Starting from the consultancy to the proposals and strategies and then with all the implementation, assessment and optimization, creating an unforgettable and profitable journey. Thank you for all your support :)
Projects Manager,
Biggerband
What a client said about them:
Biggerband a su faire preuve d'une grande capacité d'écoute et de conseils dans tous les projets que nous avons menés ensemble. Les équipes ont su se montrer très disponibles et faire rimer créativité avec réactivité. La pédagogie et la flexibilité de nos interlocuteurs ont été des ingrédients indispensables à la réussite de ces projets. L'agence a su s'adapter en permanence à nos urgences. Nous sommes aujourd'hui très satisfaits des performances de notre nouvelle plateforme de marque, de notre site RH, de notre blog et de notre espace Client. Un grand merci à tous !
Digital Manager,
EVerythink PR boutique
What a client said about them:
I have the opportunity to work with this amazing team during 7 years. They contribute with genious ideas that reflect perfectly our passion for innovation and technology. Always focused on our business with incredible results. Creative, result oriented, business focused. One of the best choice we made.
Communication Director,
datasocial
What a client said about them:
¿Que es el mundo digital sin la obsesión por la medición? Pues Datasocial lo lleva al mundo de las Redes Sociales, algo fundamental.
Ecommerce Manager,
The Growth Revolution- Innovative Marketing Consulting Agency
What a client said about them:
Growth Marketing allows retail companies to test new actions, and scale their business growth. I was able to experience this first hand.
CEO,
POP Communications
What a client said about them:
Great group of professionals with ground breaking ideas, in-depth knowledge of the market and a result driven approach. We have worked with them on several projects including social media engagement and PR. I will definitely recommend them.
Consumer Engagement Manager,
Oh! my brand
What a client said about them:
Trabajar con OhMyBrand! ha resultado una experiencia fantástica. Gente responsable y flexible, con iniciativa y sobre todo muchas ganas. Se anticipan a tus necesidades, dan soluciones y están a la última. Han modernizado nuestra página web y esta ha dado un vuelco de 90 grados. Ahora es una página cómoda para el usuario y una magnífica carta de presentación de nuestra editorial. Seguiremos trabajando con ellos, sin duda.
Editora,
ELSE & BANG
What a client said about them:
Voulant créer dans un délai court un site web et un blog sur plateforme Wordpress pour un projet associatif associatif, nous avons sollicité Else & Bang. Le projet s'est déroulé dans les délais, et le résultat correspond parfaitement au cahier des charges. Else & Bang nous a aidés à faire l'impossible. Efficacité et qualité de la relation.
Directeur,
La Niche
What a client said about them:
I'm always impressed by this wonderful team. This is the second time we work together and it's always a pleasure. A few years ago, I was communication director for Standard de Liege (Belgian football team). I asked them to build a new website. The result was perfect (quality, timing, price...). Now, they work on a web app for my tv show. A great job again!
Jounralist - TV speaker,
Dynamic Creative
What a client said about them:
Nous souhaitions refondre notre site internet vieillissant. Nous connaissions déjà Dynamic Creative côté "infogérance", nous avons découvert et apprécié tout autant le côté "création de site internet".
Responsable Communication,
If we were you
What a client said about them:
If we were you is our main design / communication agency we're working with for several years now. They designed our new logo, website, ... and we couldn't be more happy about this. As we are an IT Staffing agency, it is not simple to create things for our business, but If We Were You really understands the field we're working in, which makes it easy to collaborate. If you need some creativity for your business, If We Were You is the agency you need!
Content & Growth Officer,
The Crew Communication
What a client said about them:
We have worked with The Crew Communication to develop our new website. The project had some challenging deadlines but that did not scare them off. The team showed great flexibility, rapidity of execution and creativity without jeopardizing quality. Thank you to the very talented team!
Marketing Manager,
Digital Advice Group
What a client said about them:
Projet : Mise en place d'un site e-commerce. Qualités de l'agence : proximité et disponibilité du personnel, écoute et conseils, capacité d'adaptation aux clients et aux projets, expérience et savoir-faire, créativité et innovation...Partenaire à recommander!
Etudiante stagiaire,
Wild fusion
What a client said about them:
Totally professional in managing project. Quality and timely delivery. Top notch technical know how to deliver on digital marketing services. A pleasure to work with.
Brand and Digital Comms Manager,
Infostrates
What a client said about them:
L'agence Infostratesaccompagne hotelF1 depuis plusieurs années sur le nouveau positionnement road-trip de la marque, notamment sur les sujetssuivants : refonte du site web hotelF1, réalisation de la nouvelle charte graphique et de la charte éditoriale. Infostratesa mis en place le générateur de road trip Frenchtrip.frqui permet à l'utilisateur de générer son road trip partout en France et de connecter les destinations exceptionnelles aux hotelF1. Infostratesa accompagné la marque dans toutes les étapes du projet : de la conception (UX/UI, création des contenus et pilotage projet) à la réalisation (recettage) et a collaboré avec agilité avec tous les services du groupe Accor. Infostratesest une agence à taille humaine où l'écoute et le dialogue sont rois. Agence pro-active, chaleureuse, à l'écoute et réactive.
Brand Content Manager,
Galadrim
What a client said about them:
Galadrim a su mener à bien notre projet tout en étant force de proposition, avec un accompagnement très réactif. Plus que des prestataires techniques, il savent se positionner en tant que consultants, avec qui je n'hésiterai pas à retravailler.
Head of Business Intelligence,
Talentum Digital
What a client said about them:
El equipo de Talentum, son  personas serias, competentes, comprometidas en su trabajo, que cumplen en lo que tienen que hacer en tiempo y forma, y están pendientes del cliente en todo momento. Palm
Abogada,
EvolveDigitas
What a client said about them:
Very satisfied with the work done by Evolve Digitas . They were given a very tight budget to deliver leads and scale our business digitally . They have done an exceptional job on the same and given us brand visibility across Asia and Middle east . Wish them good luck.
Director Marketing,
PURE illusion
What a client said about them:
Une agence professionnelle, réactive, et fiable !
RH,
deBottomLine
What a client said about them:
"deBottomLine levert heel creatief, kwalitatief denk- en doe-werk aan. Daarnaast werken zij zeer flexibel en halen ze deadlines met gemak. Als er onverwacht extra werk binnenkomt, zetten zij zich voor 200% in om toch op tijd klaar te raken! Bij een nieuwe briefing, krijgen we altijd het verwachte resultaat, maar zelfs nog meer: ze denken mee met ons, gaan nog verder en komen met nog vele andere "out of the box" ideeën. Dus ook een dikke pluim om initiatief te nemen."
marketing manager,
sendian creations
What a client said about them:
Great guys, Great innovation, Best digital planning Ever
sales manger,
Comith
What a client said about them:
Samenwerken met Comith betekent weten waar je aan toe bent. Alle medewerkers zijn professionals in hun job en argumenteren hun kanaal-, content- en designkeuzes. En misschien nog belangrijker: ze houden woord. Door de korte communicatielijnen slaagt Comith er bovendien in om snel te reageren. Comith denkt mee met de klant en weet de flitsende communicatiewereld te verzoenen met de tragere procedures binnen de overheid. Comith gaat resultaatgericht te werk en aarzelt niet om ook het eigen werk kritisch te evalueren.
Woordvoerder,
Wirelab
What a client said about them:
From my very first contact, Wirelab impressed me with their enthusiasm, speed and ideas. They are a bunch of talented, passionate and knowledgeable people, that I really enjoy working with. I'm sure we are going to be working together on more projects in the future.
Marketing Manager,
Black Pizza
What a client said about them:
BlackPizza a créé l'identité visuelle d'ekWateur, et est en charge de la refonte de nos interfaces. Nous apprécions beaucoup la gestion de projet et la créativité de cette agence !
Responsable Communication,
AB4 Systems
What a client said about them:
AB4 Systems proved to be a trustworthy partner throughout our collaboration, bringing our initial proposal to life with many enriched ideas and various alternatives to suit a very complex implementation plan. The software delivered worked flawlessly, had an easy to use interface and proved its reliability during time. I have no doubt we will work together in the coming periods.
Financial Accounting and Advisory Manager,
You're a talented agency? Join us!
Who uses Sortlist?
Decision makers from thousands of companies.

Sylvie T'Jaeckx
I was surprised by the quick and personal reply, challenging me with the right questions to determine a better briefing. This resulted in a spot on list of agencies who can help us out.

Damien Thayse
If I had to recommend Sortlist to friends or clients, well, I would say that it really saves a lot of time. From the moment I sent the message on Sortlist, two days later everything was settled! And most of all, it was relevant!

Jean Minne
I posted a project on Sortlist explaining my needs. Within two days, four agencies contacted me for a meeting. They explained what they were doing and how it fitted my needs. Finally, it went really fast with the selected agency to go forward in the process.
Read more testimonials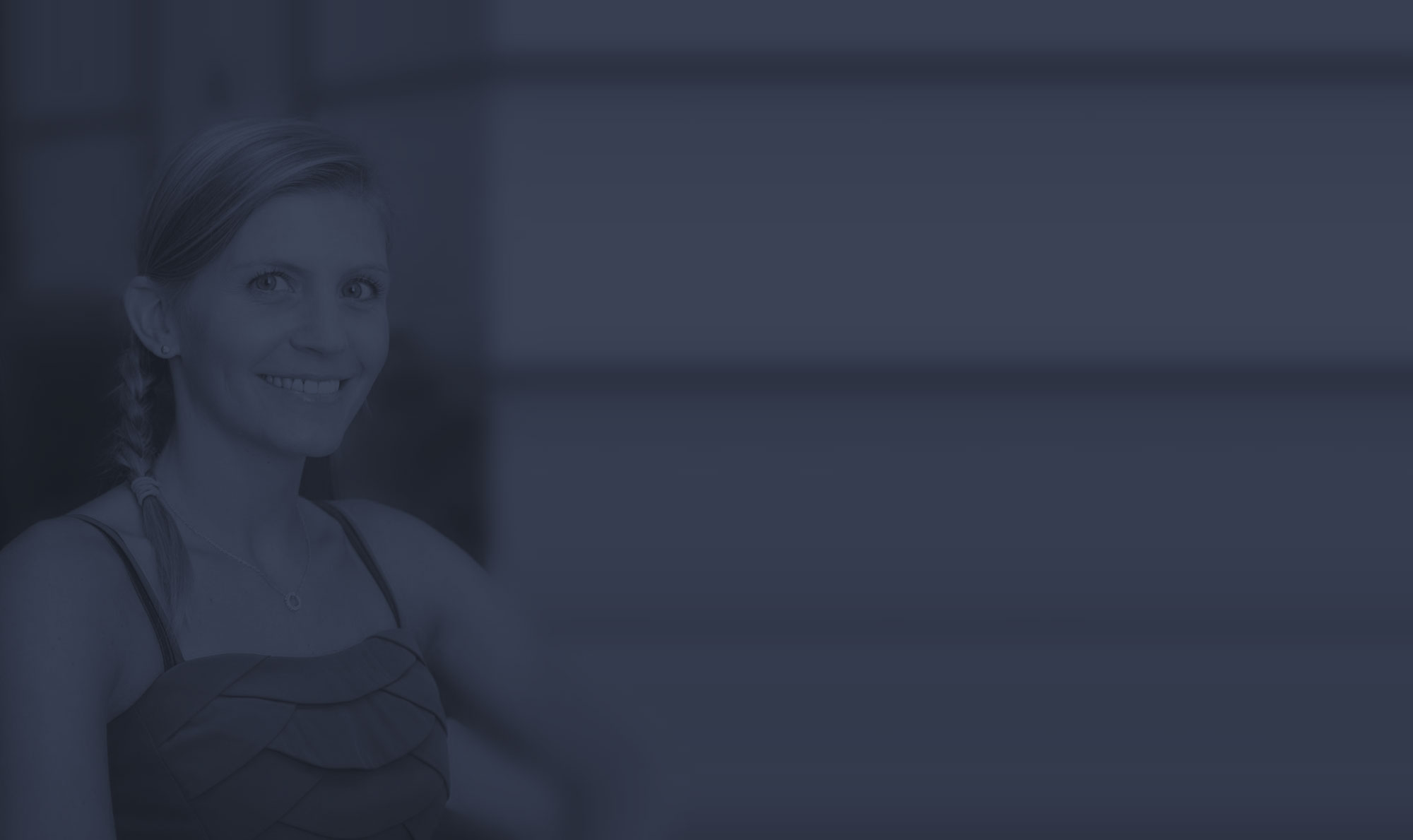 Finding an agency is quite complicated. There are plently of them and we don't really know which ones are ready and motivated to work with us. With Sortlist, they take the first step by sending a message, so it's easier. There is also a pre-selection in order to target only the best expert agencies, using many relevant selection criteria.

Jessica Fabre
Digital Communication Officer at Bourbon
Let us guide you to the best agency
From web design to advertising campaigns, we guide you to the right agency fitting your needs and budget. Then, compare and hire the one that's right for you.
100% free - Fee is charged to agencies willing to collaborate with you.