Surround yourself with the best agencies
From web design to advertising campaigns, we guide you to the right marketing agencies.
100% free - Fee is charged to agencies willing to collaborate with you.
arrow_downward
They talked about us in the press
1k
Successful collaborations per year
What kind of agencies are selected?
The best ones, but not necessarily the biggest ones.
Shortcut Advertising
What a client said about thems:
Nous sommes ravis de la charte graphique développée pour notre service et du contact avec Liesbet, notre contact commercial au sein de l'agence !
HélèneFréchéResponsable Opérationnelle BUA, Université Libre de Bruxelles
Coyote
What a client said about thems:
Une agence parfaite qui s'occupe de A à Z de votre marque, qui la fait évoluer selon vos souhaits et les tendances du moment. Une équipe créatrice, réactive et bien rodée.
Olivier VosOwner, B.C.B.,
PROFIRST Intl.
What a client said about thems:
Excellent team, flexible and very professional
Steph JoirisCreative Partner, Adjust
EVO Group
What a client said about thems:
Agence sérieuse, communication et travail efficace.
Daniella DuckaertComptable, Expertia
148 - Agence de communication
What a client said about thems:
Une fois encore vous avez été parfaits, pros, réactifs, organisés, méthodiques, ponctuels, intelligents, souriants, efficaces, droles, patients, courtois, attentifs, studieux, constants, courageux, cléments, méticuleux, participatifs, bienveillants… Ce serait vraiment pas pareil sans vous.
Anne-Valérie Finaki
Dupont Lewis
What a client said about thems:
L'agence Dupont Lewis nous accompagne en communication RP, branding et Social Media depuis notre implantation en France en 2016. Composé d'une petite équipe de passionnée, focalisée 100% Food, l'agence se démarque par la créativité de ses stratégies de communication et par son service ultra-personnalisé. Elle est capable d'être réactive sur des sujets très ponctuels mais également de définir des stratégies de communication et de positionnement sur le long terme grâce à la proximité et la disponibilité des équipes et du top management. Notre expérience avec l'agence Dupont Lewis ce 2 dernières années à été absolument excellente ! Nous souhaitons d'ailleurs continuer notre partenariat avec l'agence sur le long terme.
Maxime LestringantHead of France, Five Guys
Superkraft
What a client said about thems:
Een super tof, hands-on team waarvoor niets teveel is. Vragen en problemen worden direct aangepakt. Ik ben zeer tevreden van hun service en klantencontact.
Steven Van VlasselaerZaakvoerder, 2VRent
SECONDFLOOR
What a client said about thems:
Nous avons confié à Second Floor la mission de procéder au rebranding de notre société et nous sommes enchantés de la collaboration. Le résultat final est le fruit d'une approche non seulement créative mais surtout stratégique. J'apprécie par dessus tout la bienveillance sincère des contacts avec l'équipe.
Ingrid BouchezCommunication Manager, Valipac
Socialsky
What a client said about thems:
Great experience so far! They are really good at community management, nice creativity and good value for money. I strongly recommend their services.
Jonathan SchockaertCEO, ListMinut
New Step Media
What a client said about thems:
Marketing campaign for our new project, brand awareness and lead generation
Mohamed yaseenCo-founder, Klma development
Pixelis
What a client said about thems:
Super collaboration avec les équipes de Pixelis. Après un appel d'offre nous les avons choisis pour la qualité de leurs présentations. Nous avons par la suite travaillé ensemble sur le rebranding et le positionnement de Bouygues immobilier au Maroc pour en faire une marque beaucoup plus premium qu'en France. Et après diffusion du résultat via Radio , journaux, interviews, conférences de presse... cela a été une grosse réussite. Merci à vous
DESVEAUXMartinDirecteur General, Bouygues Immobilier Maroc
Zee Group
What a client said about thems:
Excellent travail réalisé par l'agence Zee Agency, avec une bonne compréhension de nos attentes. L'équipe a su donner une nouvelle image à la marque, au travers d'un site ergonomique et orienté sur l'expérience client. L'équipe est à la fois réactive et également force de proposition.
Baptiste BATAILLEResponsable e-commerce, Arthur
BBS
What a client said about thems:
Lancement app B2C - ANIMATION DRIVE TO STORE
FLEISCH JULIETrade marketing manager, Messika
LaMagnética
What a client said about thems:
Empezamos a trabajar con La Magnètica en el año 2009 y desde entonces se ha convertido en un colaborador fundamental en la estrategia digital de la Fundación. Sus servicios van desde la consultoría técnica con informes que nos entregan regularmente y análisis sobre cómo mejorar el posicionamiento SEO a la conceptualización y diseño de nuestras páginas web y sus nuevos apartados y el asesoramiento en todo lo que está relacionado con la comunicación online de la institución. Desde 2014 con la renovación de nuestra página web, por la que La Magnètica trabajó en la conceptualización y optimización del diseño, usabilidad y funcionalidad, y con la publicación del diseño renovado del Catálogo Razonado de Pinturas de Salvador Dalí en diciembre 2017, hemos confiado en una empresa que demuestra su profesionalidad tanto desde el punto de vista de respeto de los tiempos de entrega de los proyectos y del presupuesto acordado, como de la capacidad de entender nuestras necesidades y deseos. Nuestra valoración del trabajo de La Magnètica en los proyectos pasados y en los que actualmente están llevando a cabo con nosotros no puede ser más positiva. We began to work with La Magnètica in 2009. Since then it has become a fundamental collaborator in the digital strategy of the Dalí Foundation. Their services range from technical consultancy (with regular reports and analysis) to SEO improving and conceptualization. They also help us design our web pages and new sections and give us advice on everything related to online communication. In 2014, we updated our website completely. La Magnètica worked on the new design's conceptualization and optimization, on usability and functionality. Another important project was, in December 2017, the launching of the new design of Salvador Dalí's Catalogue Raisonné of Paintings. To do so we relied on a company, La Magnètica, that showed professionalism from the point of view of respect for delivery times and for the agreed budget. They are very good at understanding our needs and wishes. Our opinion of La Magnètica's job in past and future projects with us cannot be more positive.
Cinzia AzziniDigital media, Fundació Gala-Salvador Dalí
Icetulip
What a client said about thems:
A great team, very professional and on-point! Starting from the consultancy to the proposals and strategies and then with all the implementation, assessment and optimization, creating an unforgettable and profitable journey. Thank you for all your support :)
Reem NissiProjects Manager, Tribe66
Biggerband
What a client said about thems:
Biggerband nous accompagne depuis plus de 7 ans dans notre stratégie de communication et de développement. Réactives et créatives, les équipes sont toujours à l'écoute de nos enjeux. Notre dernière campagne « les frigos solidaires » est une énorme succès, qui ne cesse de rayonner. Merci à tous pour tout le travail accompli…et pour celui à venir !
Veronique MicardResponsable de la communication et projets digitaux, Identités Mutuelle
EVerythink PR boutique
What a client said about thems:
La pregunta que habría que hacerse antes de contratarles es decidir si quieres ser cabeza de ratón o cola de león. Yo decidí ser cabeza de ratón y ponerme en manos de una agencia boutique que me mime y entienda mis necesidades. Cuando dejo alguno de mis proyectos en manos de Everythink sé que me van a escuchar, van a proponerme lo que necesito (y en ocasiones no he sido capaz de ver), y además le van a echar muchas dosis de creatividad, una fórmula que se traduce en éxito. No puedo estar más contento con este equipo liderado por "Las Virginias". Quieres sentirte como uno más, escoge cola de león, yo me quedo con los ratones creativos/as!
Jorge RosalesDirector de Marketing, Management around Sports
datasocial
What a client said about thems:
"Data Social está formado por un equipo joven, proactivo e implicado. Lleno de inquietudes y abierto a afrontar cualquier reto. La distancia no es inconveniente para hacer seguimiento de las necesidades que puedan surgir en el día a día. Muy recomendable."
Cristina BarrileroCommunity Manager, BIMBA Y LOLA
Talentum Digital
What a client said about thems:
Profesionalidad y cercanía con el cliente, cuentan con un equipo con una gran calidad tanto profesional, como personal. Resultados muy por encima de otras empresas con las que habíamos trabajado anteriormente.
Pedro CalvoDirector, Mecano Ibérica
Comith
What a client said about thems:
Samenwerken met Comith betekent weten waar je aan toe bent. Alle medewerkers zijn professionals in hun job en argumenteren hun kanaal-, content- en designkeuzes. En misschien nog belangrijker: ze houden woord. Door de korte communicatielijnen slaagt Comith er bovendien in om snel te reageren. Comith denkt mee met de klant en weet de flitsende communicatiewereld te verzoenen met de tragere procedures binnen de overheid. Comith gaat resultaatgericht te werk en aarzelt niet om ook het eigen werk kritisch te evalueren.
Inge PaemenWoordvoerder, Brussel Mobiliteit
Mayple
What a client said about thems:
It felt as though everyone involved wanted us to succeed and was doing their best to achieve that. We benefit from increased traffic and conversions that come as a result of Mayple's work. The team maintains open lines of communication to facilitate seamless collaboration.
Tomer GanziMarketing Manager, Homestyle
AB4 Systems
What a client said about thems:
We contacted AB4 Systems in order to build an invoicing app for freelancers, we did something ourselves, but we blocked and tried to find somebody with experience in building apps, like this we've arrived at AB4, and I don't regret it, they have an awesome team and helps us to launch the app in just a couple of months. I will recommend them anytime, aside from our contract they came with advising.
Alex CirceiCEO, Billme
Glocally
What a client said about thems:
Creación de una campaña de marketing local en la ciudad de Vigo.
Omar LorenzoDirector de Marketing, Evenplus Producciones S.L.
POP Communications
What a client said about thems:
POP communications deliver great service, value for money to achieve the best results for your budget. The team is experienced, friendly and dedicated to achieve success for your campaign. Love working with them and loved the results even more.
Berna BurgerCentral Consumer Marketing Manager, BIODERMA
Oh! my brand
What a client said about thems:
Con OH MY BRAND la relación es fluida, ágil y clara. Los proyectos que gestionamos conjuntamente tanto a nivel interno como a nivel externo están llenos de calidad. 100% recomendable y a precio realmente competitivo.
Notaria DiagonalResponsable de Soporte, Notaria Diagonal 550
ELSE & BANG
What a client said about thems:
J'ai eu le plaisir dans le cadre de mon travail dans le domaine de la communication digitale de solliciter ELSE & BANG. Une équipe très dynamique et très performante que je recommande vivement pour ses prestations de qualité.
Frédérique touitouWebmerchandiser, BUSINESS FRANCE
La Niche
What a client said about thems:
It's always a pleasure to work with La Niche. Their projects combine high quality on technical side (right technology at the right place) and very well-designed solution. We work with a lot of agency. Like all of them, keeping the deadline is always a challenge. It might include last day rush but, in the end, unlike a lot of them, they deliver on time. It's easy to communicate with them. We can easily get in contact with the right persons by phone. This helps a lot to fulfill project in time with astonishing quality.
Arnaud LigotCEO, CBlue
Dynamic Creative
What a client said about thems:
De multiples réalisations depuis près de 20 ans, avec une rapidité et une qualité jamais démenties
David SITBONCEO, Daleth Invest, TF1 Digital Factory, Bonzai Digital, Ad Pepper
Adjust
What a client said about thems:
Super service ! Équipe disponible et réactive.
Simon BENALIProject Coordinator, Profirst
If we were you
What a client said about thems:
IWWY hielp met een verfrissing van onze onderneming. Hierbij kwam onder meer een nieuw logo, huisstijl en advertentiebeleid aan de pas. Kenmerkend is hun creatieve en flexibele aanpak waarbij ze niet verlegen zijn om hun eigen stempel te drukken op hun campagnes of 'out of the box' te denken. Momenteel verzorgen zij onder andere de copywriting, het ontwerp van advertenties en het verder uitdiepen van de gezette visie.
Stijn SchenkelsBedrijfsleider, Hanolux
The Crew Communication
What a client said about thems:
Société très professionnel, personnel agréable et efficace.
Véronique FievezAssistante direction, Deprophar
Digital Advice Group
What a client said about thems:
We worked with Digitag in order to increase the visibility of a new advertising campaign for one of our clients. Thanks to the analysis and implementation of new digital tools, the campaign received an outstanding amount of reach and engagements creating a large follower base. We worked in an agile way to maximize the value for our clients and to optimize their budget according to their evolving needs. It's helpful because it allows the stakeholders to change the scope of the project and to be really flexible according to the results of the different channels and strategies. Sacha and his team were really helpful and help us to succeed this digital campaign.
David HekkersManaging Director, Noûs
The Mood Project
What a client said about thems:
La experiencia con Mood ha sido fantástica. Planteamos un concurso a través de la plataforma y seleccionamos su propuesta por estratégica. Era un proyecto para reposicionar la marca y diseñar el plan estratégico de comunicación. Durante la fase de Reposicionamiento estratégico fuimos desgranando la esencia de la compañía y construyendo la transformación de nuestra marca sin perder el foco y con eficacia. En los workshops participábamos personas de distintas partes de España, y Mood se adaptó a esta situación, optimizando al máximo cada reunión. Mood creó desde el primer momento un excelente clima de trabajo, y la confianza en ellos aumentó taller a taller, entregable a entregable. Dada la confianza en la calidad de su trabajo y visión, una vez acabado este proyecto continuaron con otros dentro de la compañía. Destacaría su capacidad para entender nuestro negocio en muy poco tiempo y su visión estratégica, realista pero a la vez innovadora. Acciones con contenido y con sentido.
Jorge AguilarDirector de Marketing, TRADE CORPORATION INTERNATIONAL SAU
Poixel
What a client said about thems:
I wanted to take my brand to a higher level so I chose poixel.  They knew what they were doing and they were professional.  What I really appreciated about poixel is that they always had the  answers to all my questions at all  times .
Nourah AlrashidiFounder, Nina Jewellery
Infostrates
What a client said about thems:
a responsive team and contacts who take the time to follow up the digital project: Relevant proposals. we have had good brainstorming with the account manager and then received a strategic recommendation in accordance with our needs pedagogical approach very appreciated inside Renault team's project Very agile and creative i recommend working via this agency.
Slobodan PetronijevicHead of communication, Renault
EvolveDigitas
What a client said about thems:
Very satisfied with the work done by Evolve Digitas . They were given a very tight budget to deliver leads and scale our business digitally . They have done an exceptional job on the same and given us brand visibility across Asia and Middle east . Wish them good luck.
Rajneesh GandharvaDirector Marketing, Fliocarbon.com
PURE illusion
What a client said about thems:
Une agence professionnelle, réactive, et fiable !
Mme DubiéRH, Fidérim Consulting
deBottomLine
What a client said about thems:
We are very proud to work with the Bottom Line as partner! TBL started up our Social Media campaign from scratch and helped us develop the specific strategy until the execution in a very short period and wel defined proces. ( within +/- 3 months time ) A very hand on approach very close to the client needs with regulary checkpoints if everything is alligned and in line with the KPI's. Always in line with the budget requirements. Steven and Veerle and Marlies a very nice people to work together in a constructive challenger role. We want to establish an long term partnership with TBL Patrick
Patrick HoubenSales&Marketing Manager, Yakult Belgium
sendian creations
What a client said about thems:
When we talk about Sendian Creations agency, we talk about Quality deliverables, and great planning.
Maisara SalahMarketing manager, Artic CO.
The Lift
What a client said about thems:
Desarrollar la página web para mi negocio.
Carlos González MartínezCEO, Mundopatinete
Wirelab
What a client said about thems:
It's been wonderful working with the folk at WL. They offer a exceptionally professional, well-rounded, and par-deluxe digital service and experience, from the website and brandbook they've developed and created, to the the ongoing inbound marketing and service hubs we are working together on. They deliver on what they promise (and often more); their team is just a delight to work with; and their level of (last-minute-change) responsiveness is setting the record pretty high for other agencies. Kudos on their stellar work! It's a pleasure working with the team there.
Sherif ZaazaaProduct Owner, Asellion B.V.
Black Pizza
What a client said about thems:
BlackPizza a créé l'identité visuelle d'ekWateur, et est en charge de la refonte de nos interfaces. Nous apprécions beaucoup la gestion de projet et la créativité de cette agence !
Marine LE BIHANResponsable Communication, ekWateur
You're a talented agency? Join us!
Who uses Sortlist?
Decision makers from thousands of companies.

Sylvie T'Jaeckx
I was surprised by the quick and personal reply, challenging me with the right questions to determine a better briefing. This resulted in a spot on list of agencies who can help us out.

Damien Thayse
If I had to recommend Sortlist to friends or clients, well, I would say that it really saves a lot of time. From the moment I sent the message on Sortlist, two days later everything was settled! And most of all, it was relevant!

Jean Minne
I posted a project on Sortlist explaining my needs. Within two days, four agencies contacted me for a meeting. They explained what they were doing and how it fitted my needs. Finally, it went really fast with the selected agency to go forward in the process.
Read more testimonials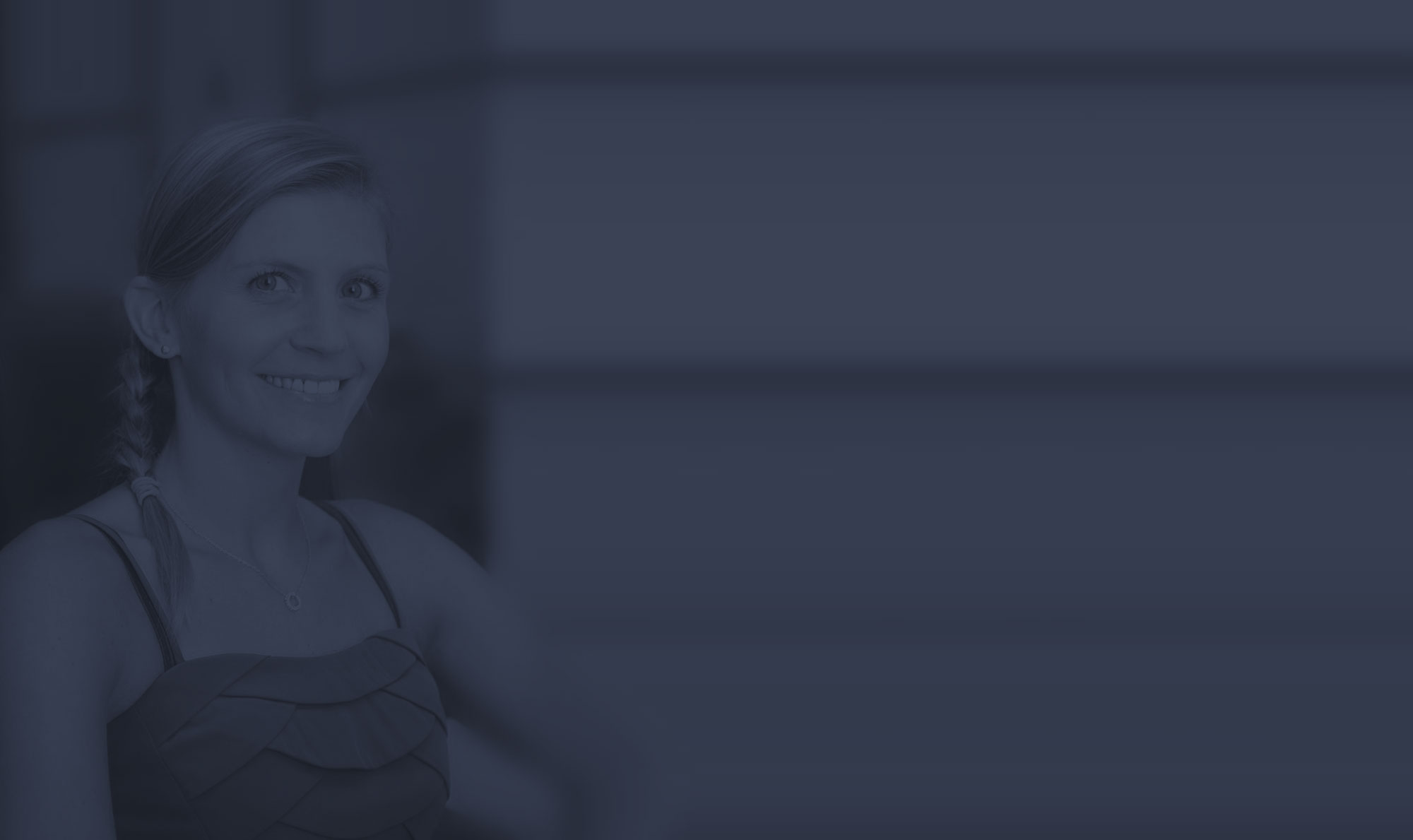 Finding an agency is quite complicated. There are plently of them and we don't really know which ones are ready and motivated to work with us. With Sortlist, they take the first step by sending a message, so it's easier. There is also a pre-selection in order to target only the best expert agencies, using many relevant selection criteria.
Jessica Fabre
Digital Communication Officer at Bourbon
Let us guide you to the best agency
From web design to advertising campaigns, we guide you to the right agency fitting your needs and budget. Then, compare and hire the one that's right for you.
100% free - Fee is charged to agencies willing to collaborate with you.