Surround yourself with the best agencies
From web design to advertising campaigns, we guide you to the right marketing agencies.
100% free - Fee is charged to agencies willing to collaborate with you.
arrow_downward
Which services are covered
Marketing & Advertising services. No softwares, no medias.
They talked about us in the press
1k
Successful collaborations per year
What kind of agencies are selected?
The best ones, but not necessarily the biggest ones.
Shortcut Advertising
What a client said about thems:
sélection d'une agence pour la mise en place de guideline de marque.  chaque graphique et stratégie de communication long terme.
Tiffany FoucartGérante, Torrigiotti sprl
PROFIRST Intl.
What a client said about thems:
We have worked in collaboration with Profirst on many different projects over the years. They are always very professional, creative and looking for the slightest detail that will make the perfect set.
Alexia van der StratenProject Manager, Hoet&Hoet
EVO Group
What a client said about thems:
Agence sérieuse, communication et travail efficace.
Daniella DuckaertComptable, Expertia
Superkraft
What a client said about thems:
Een super tof, hands-on team waarvoor niets teveel is. Vragen en problemen worden direct aangepakt. Ik ben zeer tevreden van hun service en klantencontact.
Steven Van VlasselaerZaakvoerder, 2VRent
Pixelis
What a client said about thems:
Super boulot ! Nous avons fait évoluer l'identité graphique de notre marque. Pixelis nous a accompagné en s'adaptant à nos contraintes et en proposant des réponses sur-mesure. Notre marque surperforme sur le marché, c'est incontestablement grâce en partie au travail réalisé avec Pixelis. Merci ;)
VirginieBonoDirectrice commerciale et Marketing, Solidar'Monde
BBS
What a client said about thems:
Agence très professionnelle Timing parfait Relationnelle très agréable
Julie PraetDigital Editor Senior, Louis Vuitton
LaMagnética
What a client said about thems:
La Magnética son para nosotros la empresa referencia en marketing online y estrategia digital en el sector turístico. No conocemos otra empresa con tal nivel de conocimiento y que nos ofrezcan una garantía de resultados igual. Tenemos total confianza en ellos gracias a su profesionalidad y calidad en el servicio.
Gemma OllerOnline Makreting Manager, Costa Brava Tourist Board
EVerythink PR boutique
What a client said about thems:
I have the opportunity to work with this amazing team during 7 years. They contribute with genious ideas that reflect perfectly our passion for innovation and technology. Always focused on our business with incredible results. Creative, result oriented, business focused. One of the best choice we made.
Vanessa GonzálezCommunication Director, Kaspersky
Comith
What a client said about thems:
Create flyers, cards, communication etc.
Charlotte BuysseB2B Sales Assistant, Wonderbox
Mayple
What a client said about thems:
Our ad campaigns are performing well, and website traffic has increased. Leveraging a comprehensive yet easy-to-use platform, Mayple facilitates collaboration between all relevant stakeholders. Their onboarding process sets them apart from other providers.
Michael KantorOwner, Kantor Kedem Architects
The Mood Project
What a client said about thems:
La experiencia con Mood ha sido fantástica. Planteamos un concurso a través de la plataforma y seleccionamos su propuesta por estratégica. Era un proyecto para reposicionar la marca y diseñar el plan estratégico de comunicación. Durante la fase de Reposicionamiento estratégico fuimos desgranando la esencia de la compañía y construyendo la transformación de nuestra marca sin perder el foco y con eficacia. En los workshops participábamos personas de distintas partes de España, y Mood se adaptó a esta situación, optimizando al máximo cada reunión. Mood creó desde el primer momento un excelente clima de trabajo, y la confianza en ellos aumentó taller a taller, entregable a entregable. Dada la confianza en la calidad de su trabajo y visión, una vez acabado este proyecto continuaron con otros dentro de la compañía. Destacaría su capacidad para entender nuestro negocio en muy poco tiempo y su visión estratégica, realista pero a la vez innovadora. Acciones con contenido y con sentido.
Jorge AguilarDirector de Marketing, TRADE CORPORATION INTERNATIONAL SAU
Poixel
What a client said about thems:
I wanted to take my brand to a higher level so I chose poixel.  They knew what they were doing and they were professional.  What I really appreciated about poixel is that they always had the  answers to all my questions at all  times .
Nourah AlrashidiFounder, Nina Jewellery
Clockwise Software
What a client said about thems:
They were able to quickly stabilize the project by asking the right questions for development and facilitating communication. The team used weekly sprints to ensure they understood the requirements, and ultimately built a high-quality product.
Raif KablaouiCEO, KP Technology GmbH
Optimize 360 Agence de Référencement
What a client said about thems:
Create a partnerships and develop my business with the agency's tools and skills
Sophie Thonieowner, 26 Passage
Adjust
What a client said about thems:
Digital agency with multiple qualities, with a team at the forefront of technology and able to meet any challenge. Made excellence a priority and always ahead of its competitors. Great atmosphere and very good contact with the team.
Charles PattynUI / UX Designer, Capver
ESCAL Consulting
What a client said about thems:
Je recommande hautement les services d'ESCAL Consulting après 7 ans de collaboration et 35 retombées presse par mois en moyenne. Au-delà des résultats, professionnalisme et réactivité ont toujours été au rendez-vous. C'est humainement un plaisir de travailler avec les équipes tant FR qu'US de l'agence. Well done ESCAL Consulting!
Vincent DaffourdVP, Apidata
Biggerband
What a client said about thems:
Biggerband a su faire preuve d'une grande capacité d'écoute et de conseils dans tous les projets que nous avons menés ensemble. Les équipes ont su se montrer très disponibles et faire rimer créativité avec réactivité. La pédagogie et la flexibilité de nos interlocuteurs ont été des ingrédients indispensables à la réussite de ces projets. L'agence a su s'adapter en permanence à nos urgences. Nous sommes aujourd'hui très satisfaits des performances de notre nouvelle plateforme de marque, de notre site RH, de notre blog et de notre espace Client. Un grand merci à tous !
Yann KarroumDigital Manager, KparK
New Step Media
What a client said about thems:
Marketing campaigns Social media Brand awareness Strategy
AmrMarketing, Mark
148 - Agence de communication
What a client said about thems:
Un grand merci pour le travail fourni par toute l'équipe pour la conception de ce super site, encore plus beau que ce que j'avais imaginé ! Votre aide nous a été très précieuse pour faire aboutir le projet, et nous sommes vraiment, vraiment très contents du résultat. Il est beau (très), il répond à tous nos besoins, qu'ils soient commerciaux, graphiques ou opérationnels. Vous remerciant tous encore chaleureusement !
Nicolas RozyliDG, Rozyli
Essencius A/S
What a client said about thems:
Så nöjd över mitt beslut att välja Essencius som samarbetspartner i detta projekt. Utomordentligt genomförde och servicetänk från start till slut av ett professionellt team som fick att känna mig oerhört trygg!
Serife ÖzdemirMarketing Manager, Saether AB
Bake250 Digital Agency
What a client said about thems:
Colaboramos en múltiples proyectos tanto técnicos como no técnicos. En este último año Bake nos ha ayudado a re-posicionar nuestra marca, a gestionar de un modo más eficaz la comunicación, a desarrollar distintas webs, ...
Lluís Llavina SerraCo-Fundador, The Mulligan Factory
Factoría de Proyectos
What a client said about thems:
"Tuve la oportunidad de conocerles hace tres años en un proyecto como director médico de PALIACLINIC y al incorporarme como Director del MACA, Master en la Universidad de Barcelona, no he tenido ninguna duda en volver a contactar... Demuestran pasión en todo lo que hacen, transmitiendo sensación de ser parte del equipo, a pesar de tratarse de un proveedor externo. Nuestra relación personal y profesional es extraordinaria." Francesc Fatjó, Director Màster Máster Apicado en Calidad Asistencial, Universitat de Barcelona
Francesc FatjóDirector General MACA, Universitat de Barcelona.
Anais Digital
What a client said about thems:
Dans le cadre du développement interne d'applications (web et mobiles) au sein du Studio Digital de Solvay, Anais Digital a assuré le design sprint (UCD Canvas, KPI, interviews utilisateurs, personaes, prototype) ainsi que le design final d'une dizaine de projets.
Alice TranchantDigital Studio Manager, SOLVAY
Talentum Digital
What a client said about thems:
Me encantan! Son súper profesionales y me atienden con afecto y un trato muy cercano y personalizado. Hasta hoy todas las soluciones que me han ofrecido ha funcionado a la perfección! Muchas gracias chicos y os deseo muchos años más de éxito!!
Shiva Alizadeh RassekhiDirectora, The Option
EvolveDigitas
What a client said about thems:
Very satisfied with the work done by Evolve Digitas . They were given a very tight budget to deliver leads and scale our business digitally . They have done an exceptional job on the same and given us brand visibility across Asia and Middle east . Wish them good luck.
Rajneesh GandharvaDirector Marketing, Fliocarbon.com
Wirelab
What a client said about thems:
Great agency to work with! Competitive offer and what is most important very close collaboration and great support. I can highly recommend Wirelab for any Digital Projects.
Nico EddelbuettelRegional Marketing Specialist, tesa Western Europe
Black Pizza
What a client said about thems:
Nous avons sollicité l'agence Black Pizza dans le cadre d'un appel d'offre. L'agence a fait preuve d'un très grand professionnalisme et d'une implication qui nous a très agréablement surpris. Je recommande cette agence à celles et ceux qui cherchent une véritable agence créative. En plus d'être aimables, serviables, et dévoués, l'ensemble de l'équipe sait faire preuve d'une grande imagination avec un travail particulièrement bien soigné. Travailler avec Black Pizza, c'est allier le professionnalisme au plaisir.
Cédric K.Responsable du Développement, Seti Ingénierie Conseil
AB4 Systems
What a client said about thems:
AB4 Systems developed an animated sticker tool. In addition to building an Android version, the team created an iOS keyboard from scratch that suggests stickers based on the words typed by the user. Compared to the previous iteration, the product that AB4 Systems created has received much better feedback from external users. Leveraging a collaborative and transparent approach, the team maintained a seamless workflow and provided recommendations as needed.
Florin TufanProduct Manager, TME Studios
POP Communications
What a client said about thems:
Great group of professionals with ground breaking ideas, in-depth knowledge of the market and a result driven approach. We have worked with them on several projects including social media engagement and PR. I will definitely recommend them.
DamolaAlliConsumer Engagement Manager, tajawal
ELSE & BANG
What a client said about thems:
Un partenariat solide depuis presque 10 ans maintenant ! Nous avons développé avec l'équipe Else & Bang une relation de confiance & de proximité, nous sommes très satisfaits de la prestation de l'agence qui nous accompagne sur l'ensemble de notre communication digitale et social media.
FHP-MCODélégué Général, FHP-MCO
Oh! my brand
What a client said about thems:
Trabajar con OhMyBrand! ha resultado una experiencia fantástica. Gente responsable y flexible, con iniciativa y sobre todo muchas ganas. Se anticipan a tus necesidades, dan soluciones y están a la última. Han modernizado nuestra página web y esta ha dado un vuelco de 90 grados. Ahora es una página cómoda para el usuario y una magnífica carta de presentación de nuestra editorial. Seguiremos trabajando con ellos, sin duda.
Natalia MosqueraEditora, Ediciones La Cúpula
Dupont Lewis
What a client said about thems:
PROJETS STRATÉGIQUES => La création graphique de différentes chartes packaging alimentaires pour diverses familles de produits : biscuits/barres (identité visuelle/logo/codes marchés/maquettes shooting...) à la fois pour les circuits spécialisés (magasins BIO : naturalia/bio c bon...), les circuits pharmacie/parapharmacie, le marché de la grande distribution en CHINE et la grande distribution française (carrefour, auchan, casino...).
Eva VACHEAUResponsable MARKETING, REGIME DUKAN
Dynamic Creative
What a client said about thems:
De multiples réalisations depuis près de 20 ans, avec une rapidité et une qualité jamais démenties
David SITBONCEO, Daleth Invest, TF1 Digital Factory, Bonzai Digital, Ad Pepper
The Crew Communication
What a client said about thems:
Create a new website , also responsive and more attractive for the visitors. We needed a website more interactive.
musée van BuurenConservator, Musée van Buuren
Digital Advice Group
What a client said about thems:
I have worked with Digital Advice Group for some time now. They are good at thinking out of the box and providing uber creative solutions to clients' needs. It is always a pleasure to work with their professional team who is always on time and full of useful tips and resources.
Marie Laenen
datasocial
What a client said about thems:
Son un equipo de profesionales con el que puedes confiar y dejarte en sus manos. Comprometidos y sensibles, te sientes acompañado y que comparten contigo el objetivo: una comunicación eficaz!
ArantxaDirector de Marketing, Neural
Atypic
What a client said about thems:
L'agence Atypic m'a permis d'avoir une vision stratégique à long terme et de mettre en place des actions marketing qui ont eu des résultats positifs sur le développement de Promosport. Atypic maitrise l'ensemble de la chaine de communication que ce soit le print ou le digital marketing mais c'est surtout la créativité de l'équipe qui nous a permis d'être unique sur notre marché.
Denis DetinneCEO, Promosport
Equinoa
What a client said about thems:
Nous avons confié de très nombreux projets à Equinoa : développement de sites, application mobiles, stratégie web marketing... Nous recherchions un partenaire capable de bien comprendre les besoins de nos clients et d'adapter sa réponse aux contraintes qu'elles soient techniques, financières ou ergonomiques.
Virginie BecquartDirecteur Général, Agence ProteinesXTC
PURE illusion
What a client said about thems:
Une agence professionnelle, réactive, et fiable !
Mme DubiéRH, Fidérim Consulting
deBottomLine
What a client said about thems:
deBottomline werd aangezocht om: • in eerste instantie ons te adviseren bij een aantal (dringende) strategische keuzes die gemaakt moeten worden en • samen met het team een communicatie- / promoplan uit te werken We zijn erg tevreden over het parcours dat we tot op heden met deBottomline hebben afgelegd. Snel hebben zij zich de complexe situatie van het sectorfonds eigen gemaakt. En de verrassend originele (strategische) voorstellen zijn een grote meerwaarde voor onze organisatie. Ook het begeleiden van verschillende workshops (merkenpiramide) werd op een aangename, professionele wijze georganiseerd en uitgevoerd. Dit alles gebeurt met duidelijk respect voor timing en budget. Het actieplan wordt 2019 uitgerold en door de positieve ervaring van het team met deBottomline zal dit ook verder door hen worden opgevolgd.
Geert HeylenDirecteur, Sociaal Fonds Transport en Logistiek
sendian creations
What a client said about thems:
When we talk about Sendian Creations agency, we talk about Quality deliverables, and great planning.
Maisara SalahMarketing manager, Artic CO.
Djm Digital SA
What a client said about thems:
Create 2 applications IOS / ANDROID to become more mobile friendly
Mathieu ChrétienFounder, Tribu News
MKKM I SOCIAL MEDIA EXPERTS
What a client said about thems:
Nous avons confié la gestion de nos comptes Instagram et Facebook à MKKM il y a quelques mois. Il s'agit d'une équipe très disponible, professionnelle et rigoureuse dans son approche. Les délais, comme les budgets, sont respectés à la virgule près et le tout avec le sourire. Une agence avec laquelle on se sent en confiance!
Virgine MoyersoenPR & Communication, Leysen Frères sa
OFCORES
What a client said about thems:
L'objectif était d'organiser une conférence pour notre client. 100 collaborateurs devaient recevoir une information lourde concernant les budgets de l'année suivante. On devait donc trouvé une idée pour faire passer l'info de manière smooth
Thibault MachurauxCrisis Conference, Keybox Productions
You're a talented agency? Join us!
Who uses Sortlist?
Decision makers from thousands of companies.

Sylvie T'Jaeckx
I was surprised by the quick and personal reply, challenging me with the right questions to determine a better briefing. This resulted in a spot on list of agencies who can help us out.

Damien Thayse
If I had to recommend Sortlist to friends or clients, well, I would say that it really saves a lot of time. From the moment I sent the message on Sortlist, two days later everything was settled! And most of all, it was relevant!

Jean Minne
I posted a project on Sortlist explaining my needs. Within two days, four agencies contacted me for a meeting. They explained what they were doing and how it fitted my needs. Finally, it went really fast with the selected agency to go forward in the process.
Read more testimonials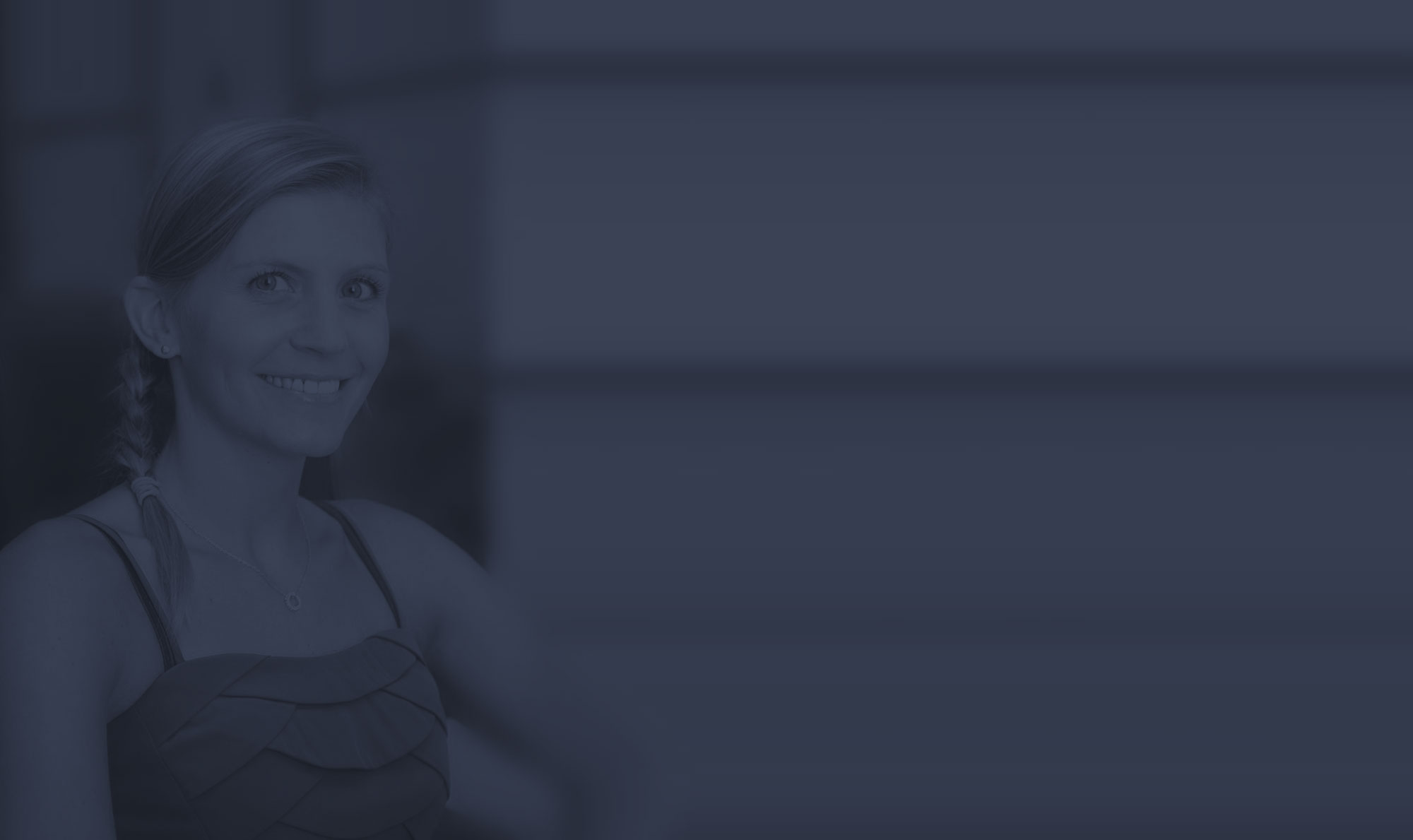 Finding an agency is quite complicated. There are plently of them and we don't really know which ones are ready and motivated to work with us. With Sortlist, they take the first step by sending a message, so it's easier. There is also a pre-selection in order to target only the best expert agencies, using many relevant selection criteria.

Jessica Fabre
Digital Communication Officer at Bourbon
Let us guide you to the best agency
From web design to advertising campaigns, we guide you to the right agency fitting your needs and budget. Then, compare and hire the one that's right for you.
100% free - Fee is charged to agencies willing to collaborate with you.